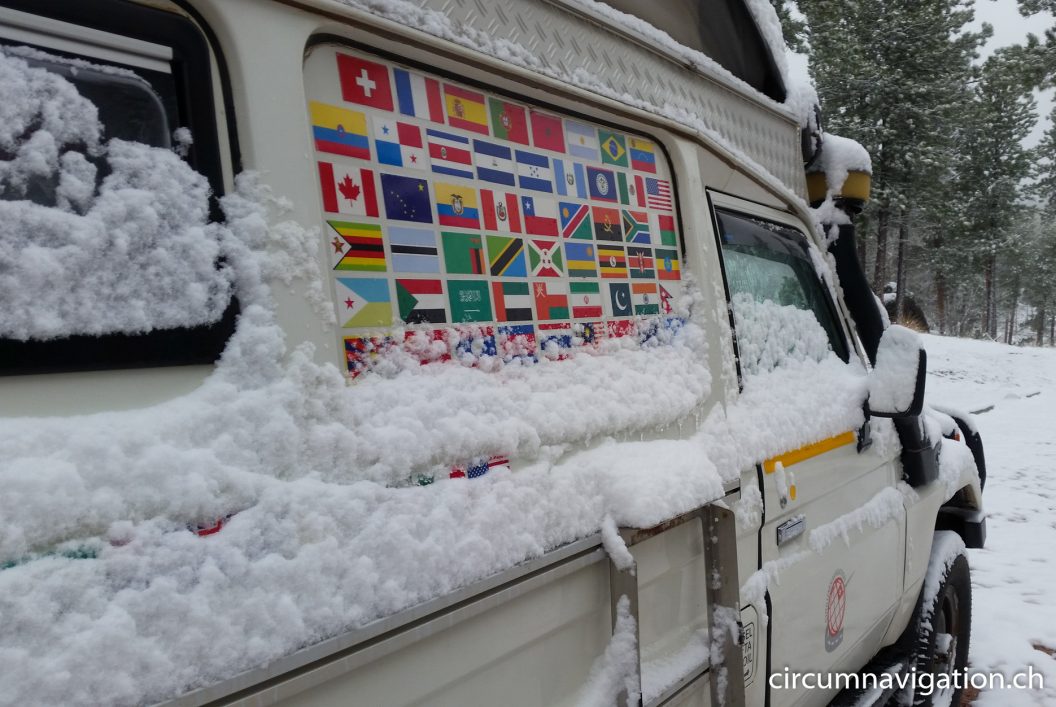 After more than a week of snow, cold and rain in Wyoming and South Dakota, we definitely had enough. If you have to wear underpants until the end of May, then it's no fun. And the Black Hills, which are beautiful in fine weather, are only half as beautiful when it's gray, wet and cold. (Once again, my life motto showed true: «It's better if it's beautiful!»)
Sturgis, a small town in South Dakota, at the foot of the Black Hills, served as our base for exploring the area. So also, to Mt. Rushmore, which is only an hour drive away. But we were always happy to be able to return to Sturgis. There is a community center, which has a swimming pool and a whirlpool with 100 ° F hot water. And a small dry-sauna! That was the place where we brought our frozen bodies back to working temperature.
When heavy snow flakes fell from the sky on May 21st and the TV weather channel brought news about Hurricanes we had enough. A look at our weather app showed that in Kentucky and Tennessee the sun is shining and the temperatures are in the range of 90° F C. Let's go!
Three days and 800 miles later we reached Arkansas. On the trip that took us through Nebraska, Kansas and Missouri, we decided to make our way through Arkansas, nicknamed Natural State. This state also appeals to us because Little Rock is the birthplace of the 42nd US President. His name is William J. Clinton; better known under the name Bill. He and his library are worth the detour before we go where there is very good music to listen to and also the home of Jack Daniel's: Tennessee!