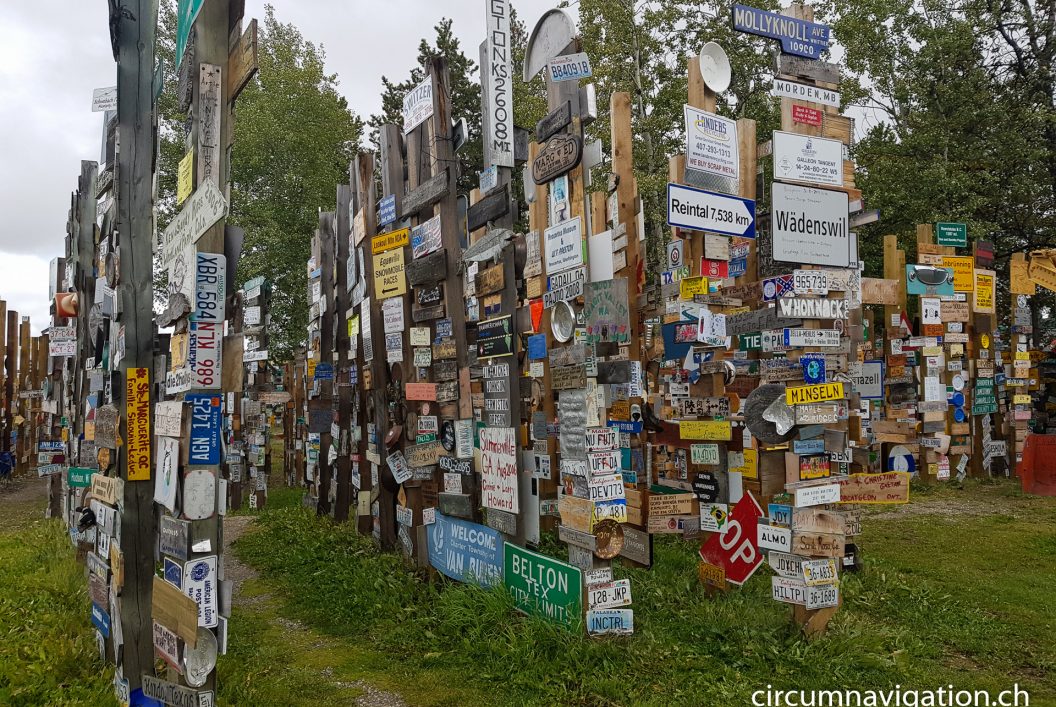 On the third day, we took a break in the hot springs at Liard River. After several days of driving, it was a real pleasure to splash in the almost 122 °F hot water. The weather was so nice and warm that we could even eat outside. Cheese, salami, good bread and a glass of wine (the first in a long time!) taste even better on a beautiful wooden table! We had a squirrel as guest who feasted on the almonds we fed him.
On August 27, 2019, we continued our drive towards Watson Lake. As soon as the engine was at operating temperature, I had to stop again. Right on the highway stood a herd of Bison's! These beasts just look gorgeous and have a hairdo that even Boris and Donald would envy! Young calves were working on the udders of their mothers, which did not seem to bother them. And the bull was checking, which Bison lady he could climb next! It was a peaceful picture. A few kilometers further we came across another group of Bison's. Later also we saw a Black Bear. When the second appeared, Brigitta was in seventh heaven.
 We continued our drive to Watson Lake. Here a GI started in 1942 to put up a sign-board of his home town to fight his home sickness.  Since than thousands of other people have done the same. This is why Watson Lake has today a real forest made out of sign-boards!
PS: According to the Tourist Information, where we are currently sitting to write this report, there are today 90,000 signs!