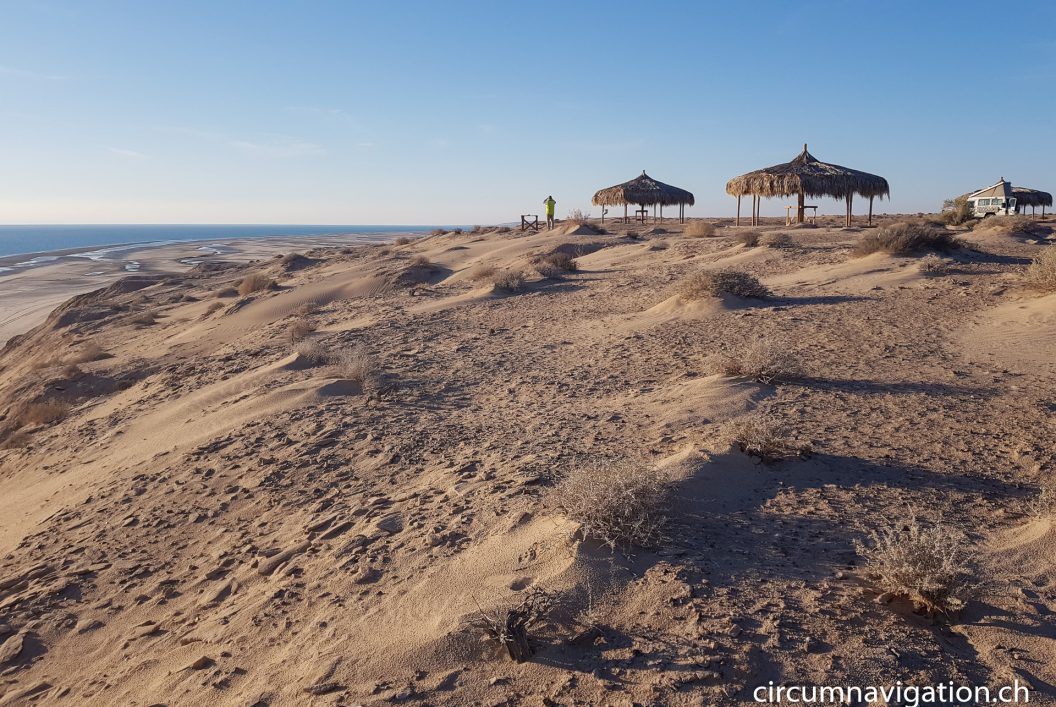 On Wednesday, January 22nd, 2020 we drove to Lukeville, which is on the Mexican border. There was hardly any traffic. We were led to the customs post through a narrow alley with cameras on both sides. A stop here and a stop there so the cameras can take a picture. And then we saw the sign «Bienvenido en México!».
As fussy as the controls are when you enter the United States, they are as lax as you leave. You don't even get an exit stamp in your passport. To avoid problems when going back to the USA, Brigitta took a picture of the entry stamp of the Mexican customs authority. This way we can prove that we left the States if ever we have to come back to ship from California.  (We have learned that shipping out of Mexico is extremely complicated!)
Mexico! The sky was blue. The air smelled of asado, bougainvillea's and tortillas. People talk louder and the cars are older than in the United States. Everything was a little less clean. Welcome in Mexico! After we received the Tourist Card at the immigration, we continued our journey towards Puerto Penasco. Long time ago this was a charming harbor town; but now the condominiums and hotels are taking over. Canadians and Americans buy a place at the sun and escape winter at home!
We followed the coast and arrived in the late afternoon at a nice place at the Sea of ​​Cortez aka Gulf of California. (Named after the Spanish explorer Hernan Cortez, who was looking for gold for the Spanish crown in the 16th century.) Four shady palapas and the view invited us to stay what we did for the next two days.
PS. We just saw a large swarm of dolphins that swam along the coast. Perhaps the dolphins were drawn to Brigitta's flute playing?