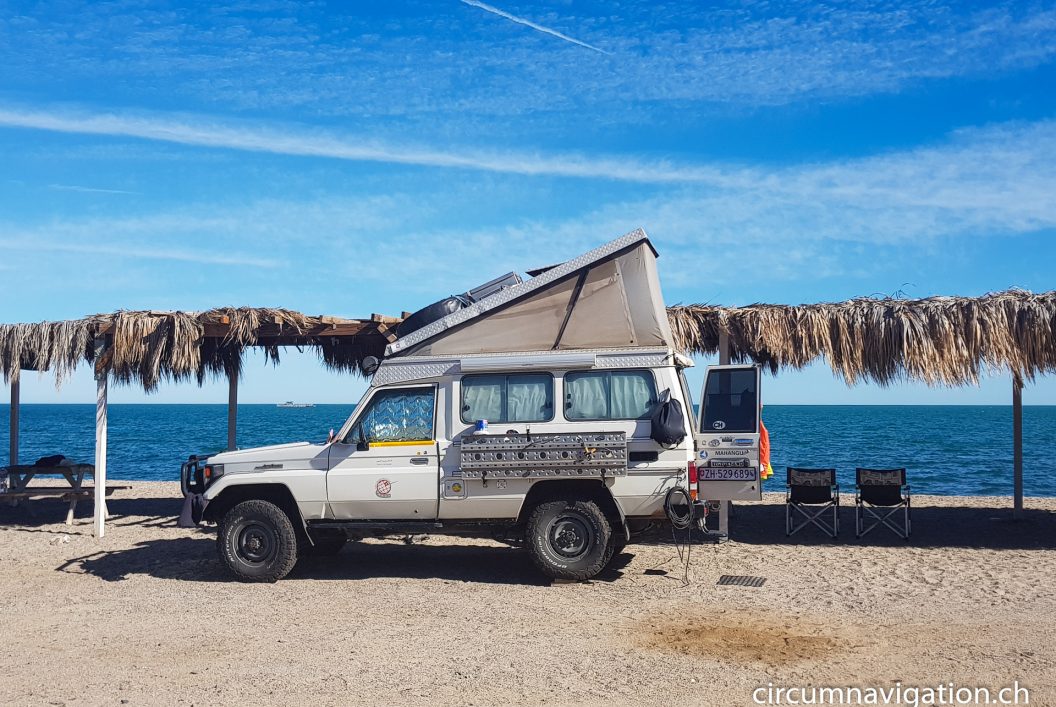 It's been twelve long years since we first drove to Baja California in November 2008. Since then we have seen some of the world. But that was no reason not to look forward to this peninsula anyway. (After Kamtchaka and the Antarctic Peninsula, it is the largest! It was decades before Hernan Cortés and his colleagues realized that it was not an island!)
After we circled the northern end of the Gulf of California – as the Americans call it – we drove south. We passed a military control and another an hour later. In both places they were friendly, checked our papers and then let us drive on. The sky was blue and with every kilometer we drove south it got warmer. But still not so warm that we fancy shorts. And we don't even think about swimming!
We arrived in San Felipe on January 24th, 2020. Here we found a quiet and beautiful campsite on the coast. So, they still exist – the small campsites where you don't come across motorhomes as big as buses! We feel comfortable here and it is no wonder that we stayed for three days and over the weekend.
PS. A mouse left us last night, which entered in Arizona as a stowaway on board. Not entirely voluntary, but killed by a mouse trap that Brigitta baited with a lettuce leaf last night! Poor little mouse!