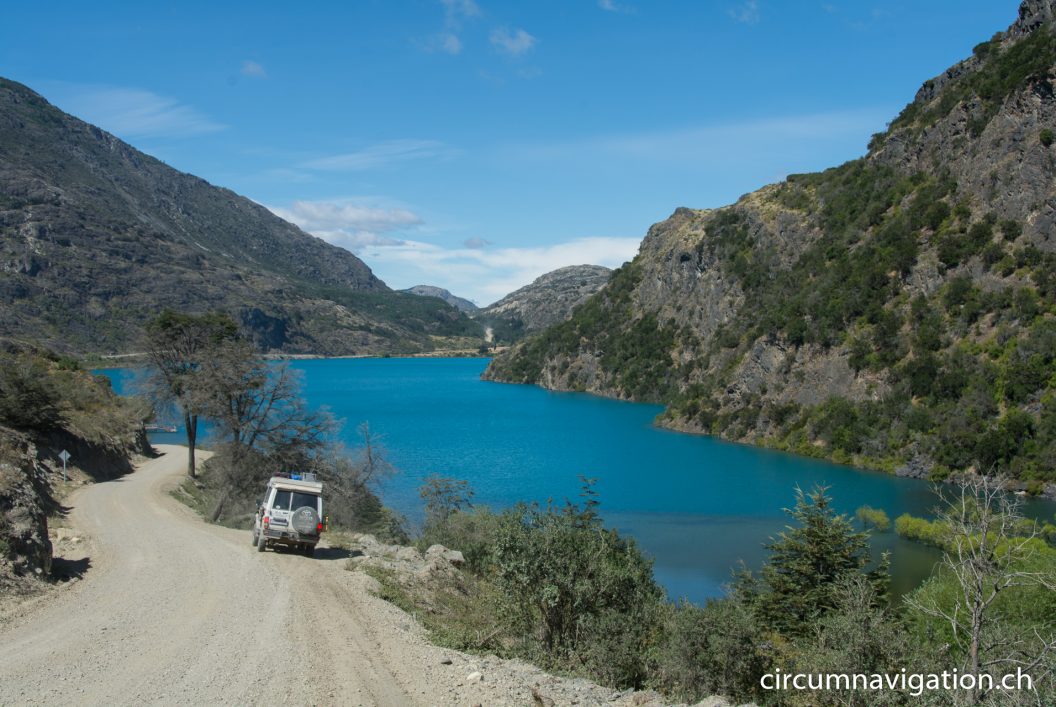 For a long time, southern Chile could only be reached by plane or boat. The Panamerican Highway was not led through this rough area, but via Argentina to Tierra del Fuego. The reason lay in the dense forest of the area – in contrast to the Argentine Patagonia, which is sparse and mostly flat.
The Carretera Austral, 1350 kilometers long, is the only road link leading from Puerto Montt to the south of the 4,200-kilometer-long country. There is no way around it; unless, as a tourist, you are shipping your vehicle on one of the ferries that connects North and South. But then you miss the Carretera, which has a nimbus that is surpassed at most by the Ruta 40, in Argentina. But since most parts of it has been paved, this road is taking its place.
In 1976, the construction began under dictator Augusto Pinochet. More than 10'000 soldiers were temporarily used for the construction. The road construction proved to be extremely difficult, as the landscape is crossed by fjords, glaciers and mountain ranges. More than 20 years were built on it. The pure north-south route proved technically impossible. Thus, around 1150 km run from north to south and about 229 km from west to east. Part of the connections is ensured by ferries. The construction cost about 200 million US dollars and lives – even today. The road is dangerous; not only for those who built and still build it, but also for the users. But that's another story …
The Carretera is considered an insider tip for Enduro riders, but the longer the more for cyclists who want to pass the ultimate test, to drive this track. We met dozens of them on our trip – some of them on the verge of exhaustion.