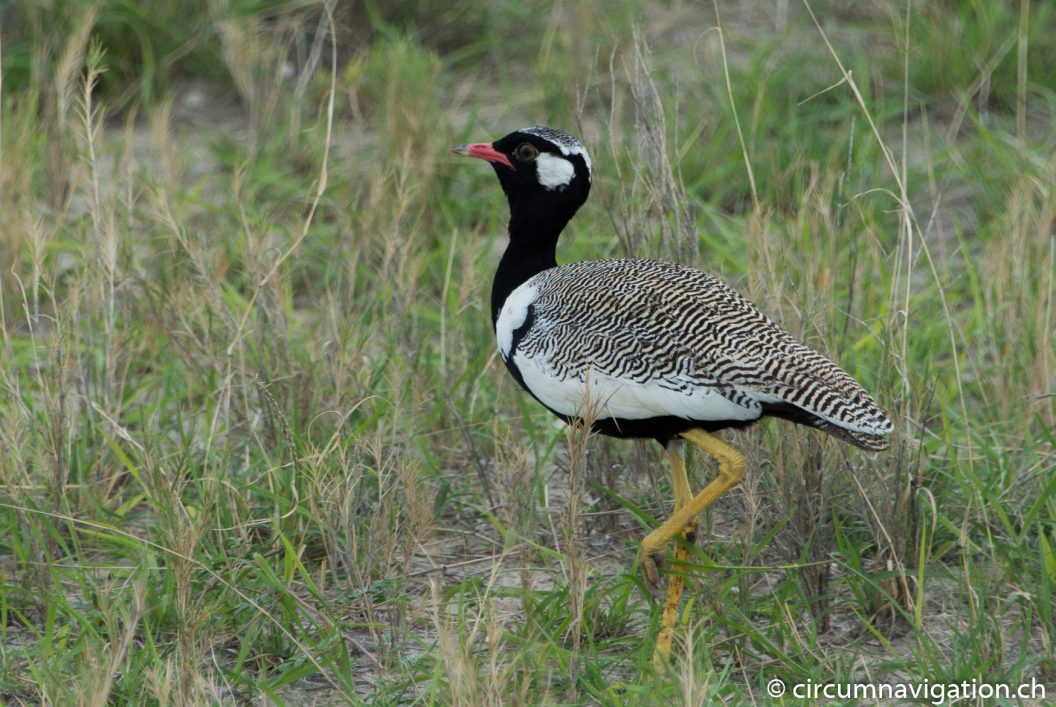 After spending the last night in the Etosha National Parc in the Olifantrus camp, we drove to the Galton Gate on January 11th, 2021. Even on our last day in the park, we did not see any elephants. But dozens of male Northern Black Korhaans who stood on the track and from there monitored their territory with loud screeching.
After an hour's drive we reached the Galton Gate and left the park there. A sign pointed to Khorixas, to the south; the other to Ruacana, which is 280 kilometers north. We turned right because Ruacana at the Kunene River, which forms the border between Namibia and Angola, was our next destination. (Another bird paradise is waiting for us here!)
What a feeling to drive on asphalt again after four days of corrugated tracks. It is calm in the car when you can only hear the hum of the engine. Four hours later we reached Ruacana, which is on the Kunene. The village is best known in Namibia because the Kunene is dammed and electricity is produced here. There is also a gas station; but the «Supermarket», a shabby hut, was closed – nothing with shopping!
PS. As of today, the motto is: «It is around as long as it is around!». As long as the beer doesn't run out, we can bear it …