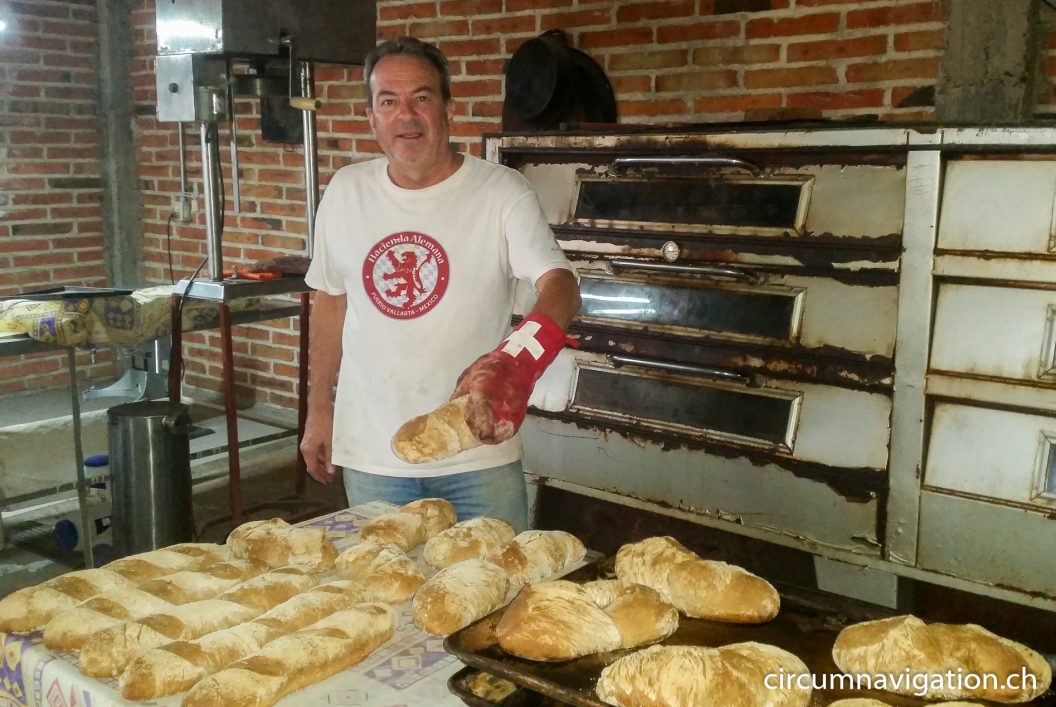 When we are on the road, we eat cereals with natural yoghurt for breakfast. Depending on the area we are in, this will be enriched with fruit. For example, with apples, pears, pineapples, bananas, papaya or mango. There is also half a grapefruit, freshly squeezed orange juice and an Ovaltine with fresh milk. So, we are strengthened for the day to come.
Breakfast looks different when we're at Charly's. He is not only a gifted chef, but also a Baker. Charly bakes fresh and crispy bread for his guests twice a week. Just as we are used to from home. Bread that tastes of good ingredients. What a pleasure to enjoy a few slices with fresh butter, Nutella, honey or jam! When it smells of fresh bread early in the morning, when I get out of the car, I know that Charly is at work.
Incidentally, there is a funny music-video on the subject of BAKERMAN 
PS: Charly not only ensures good food and drink, but also an excellent dessert: his Helado Casero is a poem!