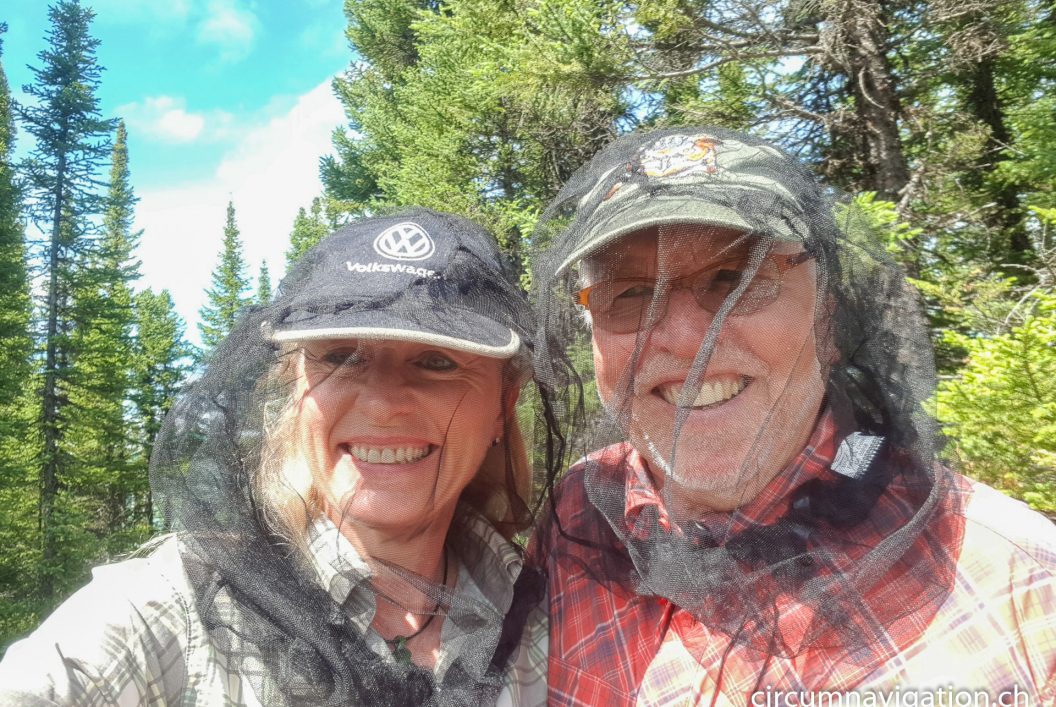 Newfoundland is a beautiful island. And the same can be said of Labrador, which is two fjords farther east. We had already heard in Newfoundland that black flies should be a plague in Labrador. They are already in Newfoundland. But we were lucky that we were mostly spared by them.
But that changed in Labrador! We had bought a big tent in Halifax, which we can put over our camping table and the two chairs. Without this «mosquito tent» nothing is to be done here. Until it is set up, however, you are helplessly exposed to the attacks of these beasts. After a few installations, we quickly gave up setting it up. Since then, it is folded nicely and stored in our car. And we eat comfortably inside and hear the mosquitoes and black flies whir outside!
Nice to see how the beasts try in vain to get through the mosquito net that Brigitta also impregnated with a mosquito solution. Black flies and mosquitoes fall dead to the ground when in contact with it. We hope that the same thing doesn't happen to us!
And the moral of the story: There is no Paradise on Earth!