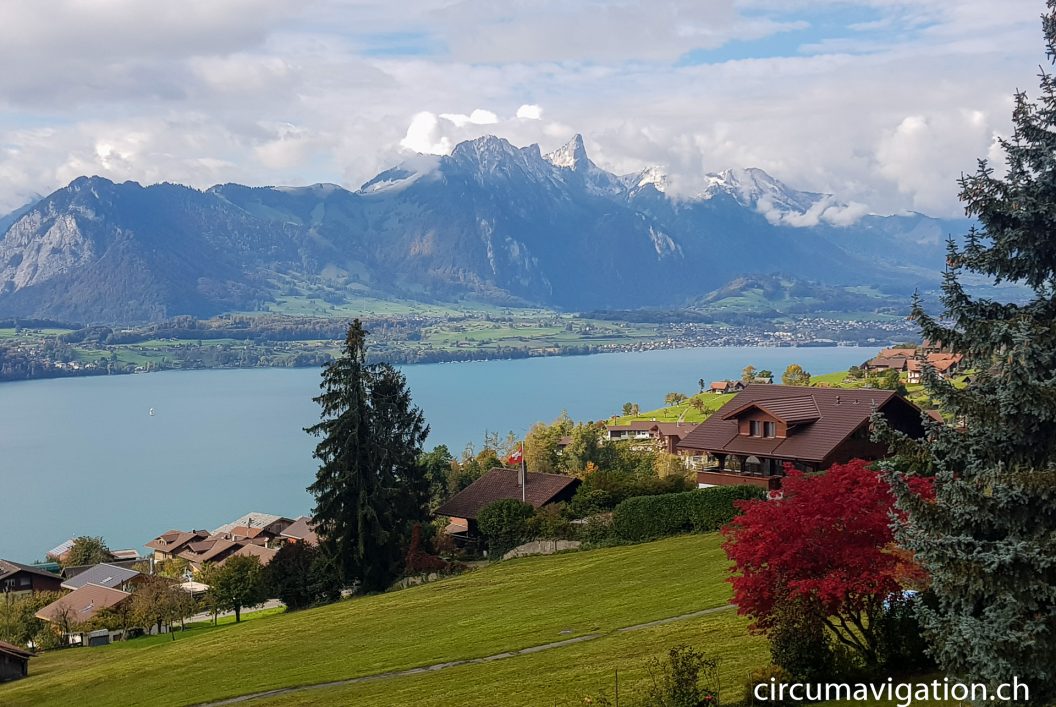 We get from one beautiful spot to another. On October 11, 2020 we were in Sigriswil, a small village in the Bernese Oberland that towers high above Lake Thun: Sigriswil Tourism.
Marlise and Victor have been at home there for four years, and until ten years ago they led the Restaurant «Riesbächli» in Zurich's Seefeld, which was awarded sixteen points by Gault-Millau. I know both of them because I let the majority of the customer meals take place with them. We celebrated birthdays and weddings there as well as Christmas dinner with the employees. It was something like our «company canteen»; on a very high level.
After their retirement, the two of them hung their cooking spoons on the hook and turned their backs on Zurich in order to recover in the Bernese Oberland, in Sigriswil, from the hardships of the past few years. (Cooking at this high level – and that for years – that really takes it out of you.) When Marlise and Victor found out that we were going to be in Switzerland for a few weeks, they invited us to their home in Sigriswil. It was an unforgettable trip to one of the most beautiful corners of Switzerland! We stayed in an alpine hut with a view of the snow-capped summit of the Niesen and of Lake Thun! (No wonder Switzerland is one of the most beautiful countries in the world!)
PS. That you can cook at such a high level in a kitchen at home was new to us. And Victor doesn't need a cookbook like me. He wrote one himself!