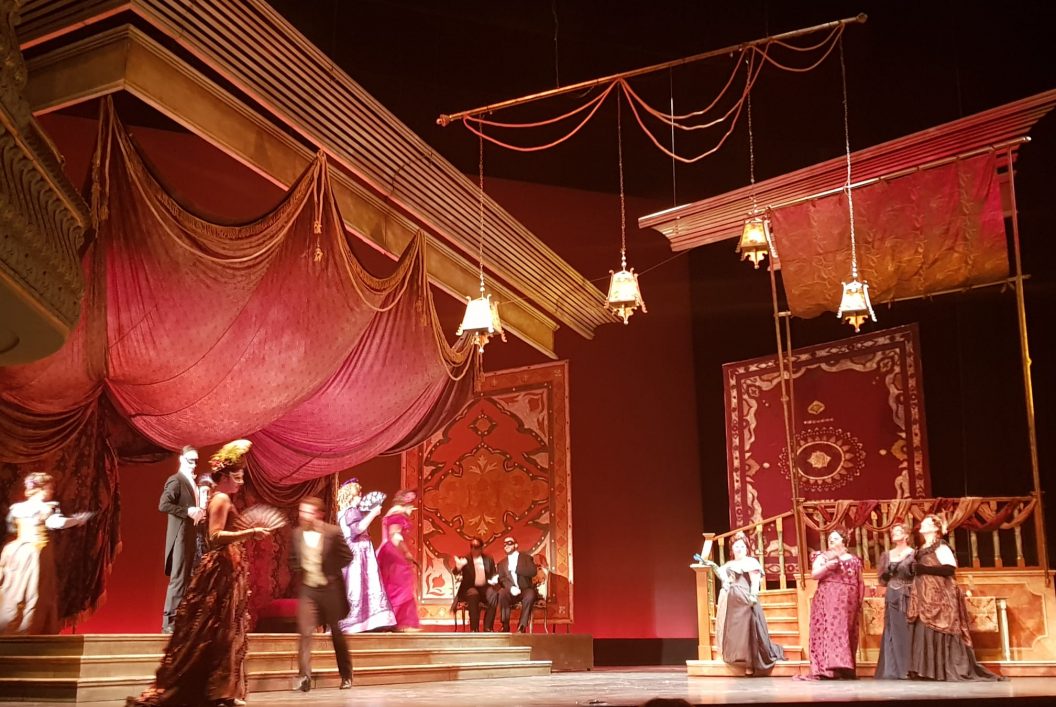 We were looking forward to Salt Lake City. We had fond memories of this city and Kathy was waiting for us. She lives in a beautiful house where there is room for us. Even for a whole week, she told us. Once again enjoy the sedentary life. In the morning a hot shower and a warm home! And in the evening a Jack Daniel's No. 7 at the bonfire in the garden! How nice is that!
In Salt Lake City, SLC for the locals, we also had the Webasto heating repaired. We're heading south now, but by the time we get to Arizona, where the Snowbirds are currently pulling, we'll be traveling through cold weather areas. And we had enough of the cold!
We visited the Mormon temples in May; so, these were no longer a target. But the newly renovated opera was one. Kathy got us tickets – as she did the first time. This time for Verdi's LA TRAVIATA. We still didn't have an opera outfit. But since last time as we saw visitors in jeans and white sneakers coming to the opera, we do not feel underdressed!
PS. The opera evening will remain as memorable as the first one. And: I belonged to the better dressed half of the audience!
(Written in Salt Lake City, Utah)