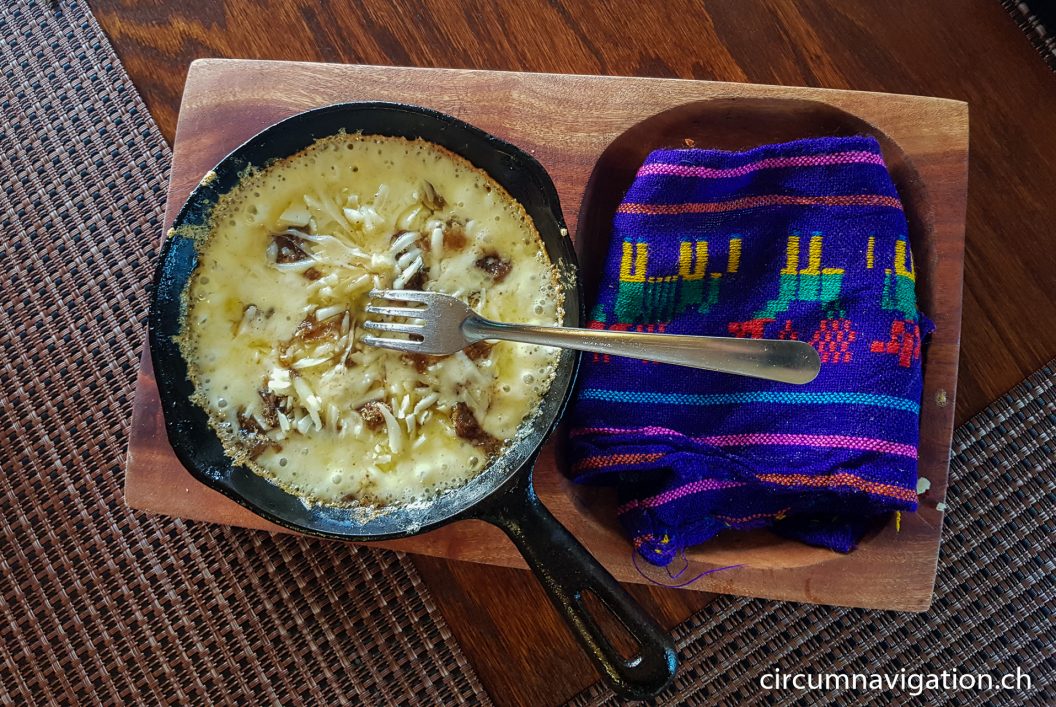 On Tuesday, March 3rd, 2020 we left Urique. We were amazed to see how clean the village presented itself again. No more Tecate beer cans on the floor and the Toi Toi-Toilets were already removed.
Shortly after Urique the dirt road started to climb. Now it went up in zigzags, which we drove down a few days ago. Every now and then a photo stop for Brigitta. An hour later we stood at 2,300 meters and saw – snow! When it rained yesterday in Urique, it was snowing up here. The track was accordingly muddy and the surface slippery like ice. An accident a few kilometers further testified to this.
We reached Creel at 2 pm. Here, as we knew from entries in iOverlander there is a restaurant called «Dos Marias», where you can eat well for a reasonable price. We were hungry and so we went to the «Dos Marias». We ordered a Sopa Azteca and Tortilla con huevos y jamon. And of course, a Tecate for me!
We were amazed when Maria, the daughter and granddaughter of the two Marias, served us a plate as an «Amuse bouche» that reminded us of the Fondue at home. It also tasted almost as delicious and is called «Queso fundido». The cheese is produced by local Mennonites – no cheese tastes better in Mexico than that one! Buen provecho!
PS: We made Maria the suggestion to call the restaurant in future «Tres Marias», which gave her a laugh!