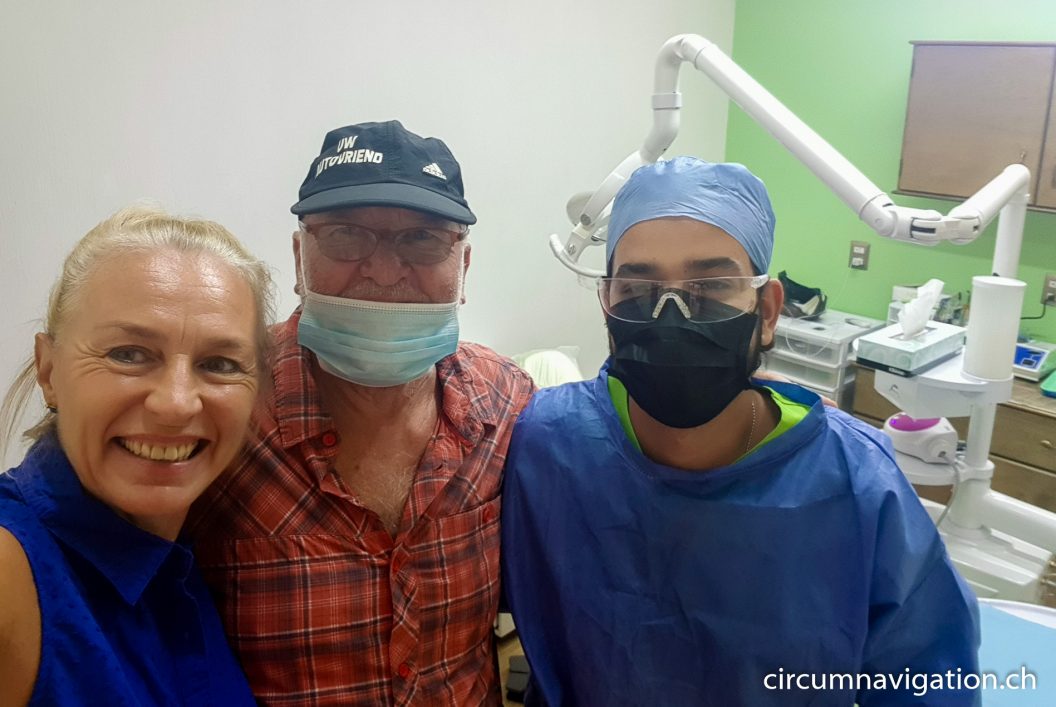 There are many countrymen who are not aware that there are good doctors and dentists abroad as well. Who knows, for example, that the first successful heart transplant was not made in the USA or Europe but in South Africa, in Cape Town, by Dr. Barnard? And who knows that Russia was and is still far ahead of us in terms of ophthalmology?
There are also good doctors and dentists in Mexico. One of them has his clinic in Margaritas, which is only a few kilometers away from Atotonilco. How did we find out about it? Of course, by Charly, who has lived here for almost thirty years. Another plus is that the dentists here are not only very good, but also much cheaper than ours. (Yesterday I read in an NZZ article that household goods in Switzerland are over 40% more expensive than in Germany – no wonder the Swiss are drawn there to shop!)
The first thing we did with Dr. Eric and his assistant, Manuel, was the teeth cleaning. It convinced us so much that I decided to have done an implant. However, this means that I am not allowed to drink any alcohol, eat spicy food or smoke a cigarette for the next three days. But at least I can write …
PS. At the dentist there was a good reason not to wear the mask! How else should one open the mouth?