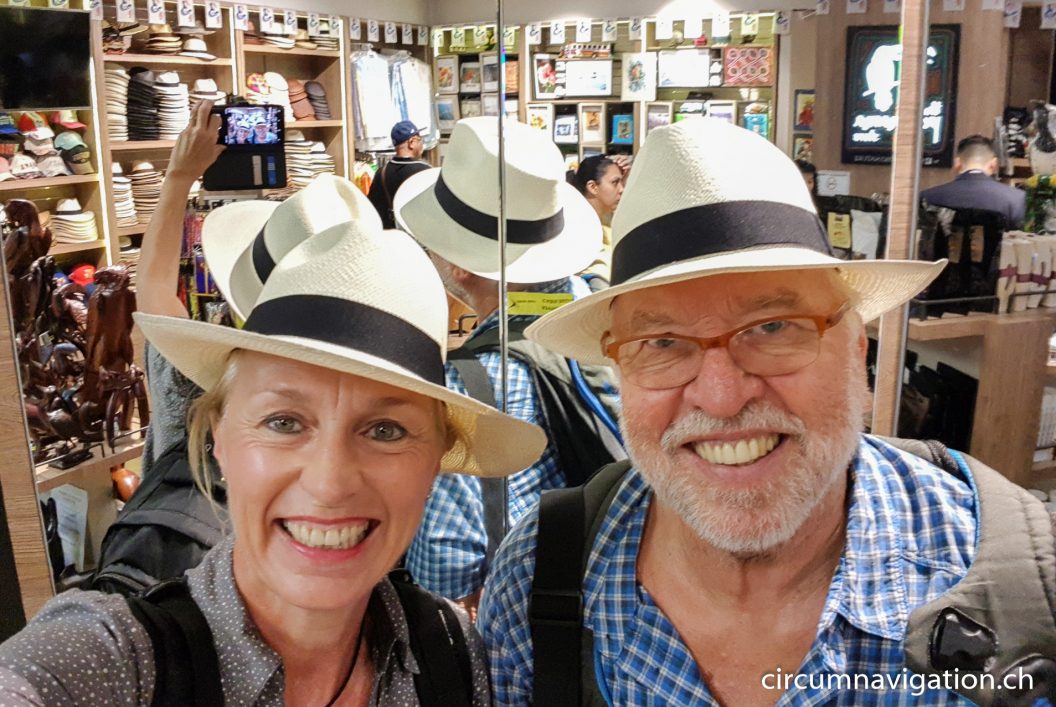 On Sunday, 20th January 2019, we got up at 3 o'clock. An hour later, a taxi driver picked us up and took us to Paramaribo Airport, which is fifty kilometers outside the city. Our flight was not until 8 o'clock; but for some unknown reason you have to be at the airport three hours in advance. When we arrived at five o'clock, the first employees arrived too. Most of them looked like they had a bad hangover!
At eight o'clock, the plane of Suriname Airways climbed into the blue sky and headed for Port of Spain, Trinidad, where we landed two hours later. Half of the passengers got out; we stayed in the plane. An hour later, the trip continued. It took us to Curaçao, where we changed plane and habits. What a difference to the airport in Paramaribo! Everything looked clean and well maintained – including the people!
Two hours later we boarded a Boeing 727 of Copa Airways, which flew us to Panama. Below us we could see the deep blue Caribbean Sea and small islands before we flew across the coast of Venezuela. From up here you couldn't see anything of the misery below on the ground! A good two hours later the plane started the approach to Panama City. Before the entrance to the Panama Canal, countless ships were anchored and waiting for the passage.
We had four hours stay. That was enough time for us to buy Panama hats and a Ron Abuela, stored for 12 years in oak barrels. (It tastes great, as we noticed in the evening.) When we landed in Cancun two hours later, it was night. At the Avis counter we were handed the keys to a new Nissan, with which we drove to Playa del Carmen. When we got there, we were on our feet for over 22 hours and accordingly tired. We flew over five countries that day and made a big jump north.
The journey through South America is thus completed. At least if we can continue. But that is not certain, because our vehicle is still in the port of Paramaribo. But that's another story…