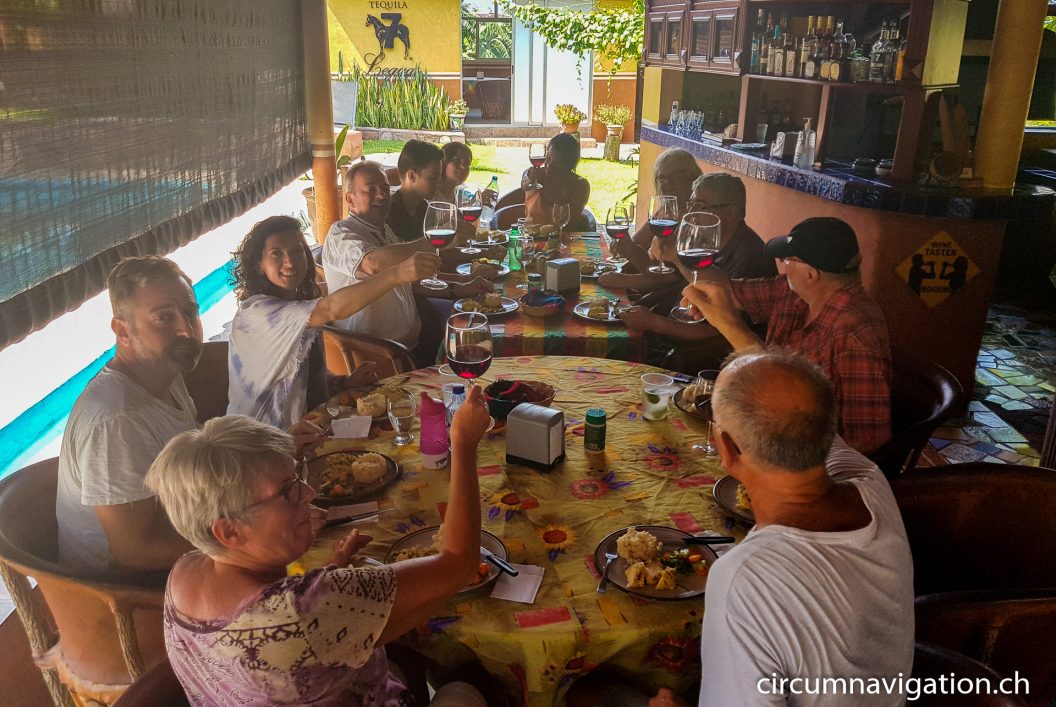 On July 8th 2020 Ursula and Markus left us to return for seven weeks to beautiful Switzerland. They then come back to Mexico to continue their journey from here. Whether it then leads north or south depends on the further development. Keyword: Corona!
Of course, two people of the Emmental don't say goodbye without serving a proper banquet beforehand. (I wouldn't have been surprised if the two had conjured a «Bernese Platter» on the table.) But that would have been the wrong season. Who enjoys blood and liver sausages when the temperature is over 30° C?
What they served was just awesome. As «Amuse bouche» there were little snacks that not only tasted good but also looked fantastic as well. The next course was chicken and risotto accompanied with vegetables and red or white wine. And for dessert there was a blackberry pie and a wickedly good «Crème brûlée»! I ate four bowls of it and only my (good) decency prevented me from licking out the bowl!
PS. Markus, I envy you! You were served a cake with coffee every day! Where do you find something like that? With Ursula from Konolfingen!