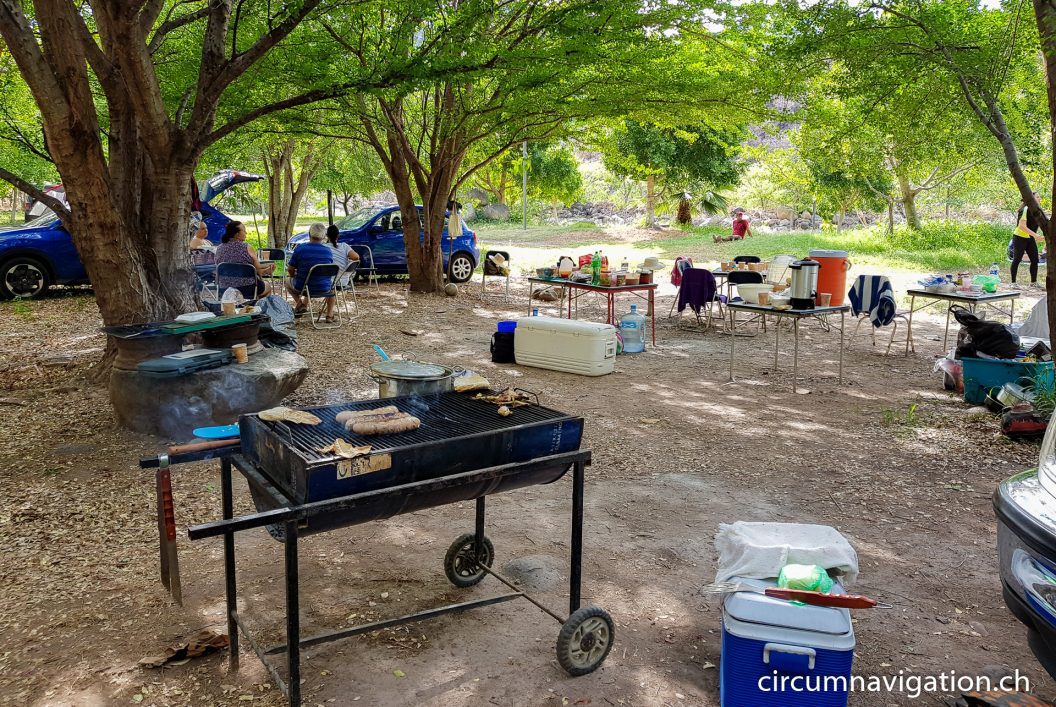 Roberto has told us that he will not let visitors into his Balneario until August 1st – with the exception of numerous family members and us. After a few weeks of Lockdown and in small, cramped apartments, the Mexicans only want one thing: Get out!
On Saturday morning, May 30, 2020, five cars were parked in front of the gate, which reads: «Cerrado hasta el 1 Agosto 2020 – sin preguntas!» But of course, you still ask. And then Roberto give way regularly. So, this time to his niece. Within fifteen minutes we were surrounded by around twelve adults and twenty children! (Mexicans are fertile and the Catholic Church, which unfortunately still has the say here, prohibits contraception – not to mention abortion!) The hand-written sign also says: «No perros!» But most Mexicans have their mascotta with them. (This is how the pets are called here.) Mostly, small, ugly dogs from the Chihuahuas breed that remind us more of rats than dogs.
The first thing visitors do is drag in cool boxes full of food. And of course, several boxes of beer! That shouldn't be missing. Even a mobile grill is there and soon the charcoal smoke arises to the blue sky. Shortly afterwards it smells delicious of an asado …
PS: Roberto has two cats and is not a dog friend. But a little dog ran to him just a few days ago. We named him Pobrecito (¡poor fellow!)!