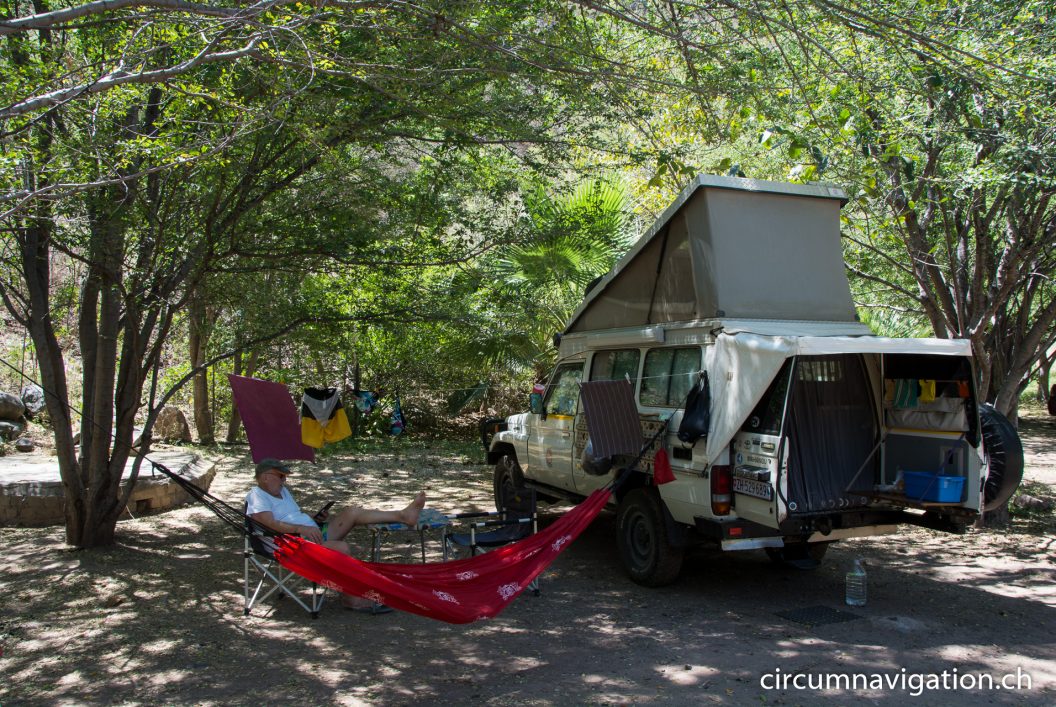 We knew the Balneario Los Hervores from our first visit a week earlier. So, what could be more obvious than returning here after our trip to Tequila. Roberto, the owner, would be happy. If for sure there isn't something here, that's a large gathering of people like in the cities.
On March 17th, 2020 we stood in front of the closed gate to the Balneario. A blackboard announced that it was open from Thursday to Sunday. Today was Wednesday! What now? Brigitta squeezed through a narrow opening – it would have been too narrow for me – and sought out Roberto. She found him at work. Great reunion! Roberto opened the gate and we looked for a place under the shady trees. We were the only visitors and had the Balneario to ourselves.
The next morning the birds whistled a song to us. At 7.15 am we sat in the hot water and watched the sun rise over the ridge. A few visitors came during the day; but there is so much space that you don't get too close. We feel comfortable here and will probably «coronate» here – derived from the word «hibernate»!
PS: The embassy asks Swiss citizens to return home. However, the question is, what do we do at home?