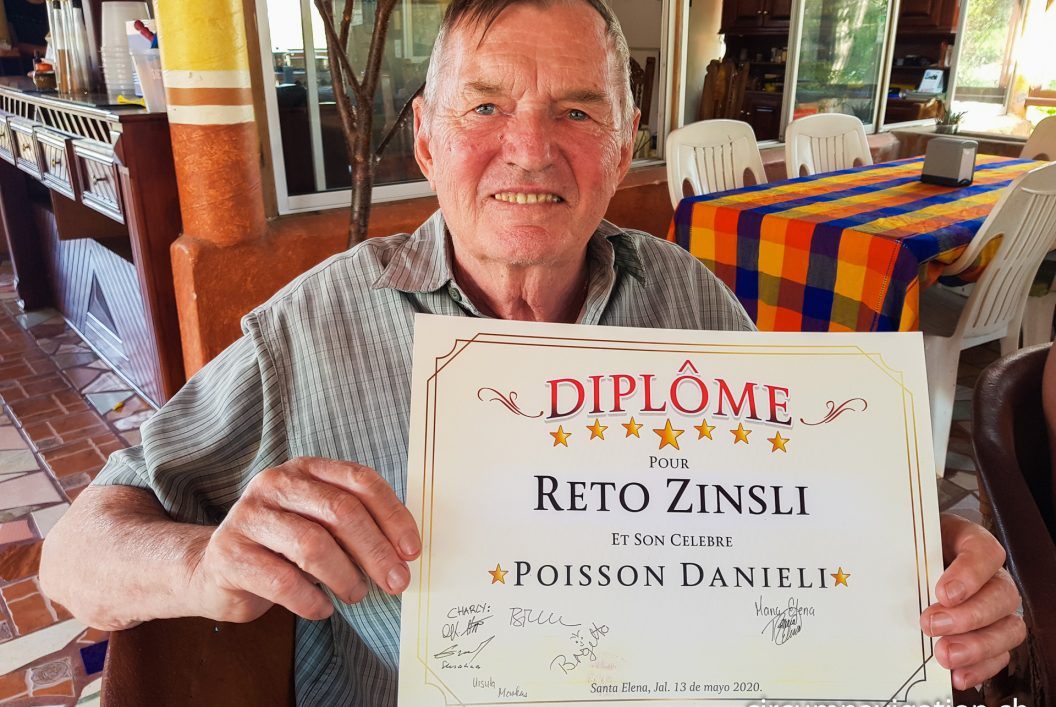 Reto Zinsli was the head chef at the Hotel Schweizerhof, Lenzerheide. At the Waldhotel National, in Arosa. In the Ringhotel, in Engelberg. At the Altnauerhof, in Altnau, Thurgau. And of course, he did his cooking as well abroad. Back then, in the 1970s at Utalii College, Nairobi, where he trained young cooks.
And yesterday he composed his most famous dish for us: Poisson Danieli with a wonderful sauce! (His stag pepper, which he prepared at Berggasthaus Voralp , was said to have been excellent too – but I unfortunately missed it!). The dish was a poem! The fish, a tender dorado (mahi-mahi) came from Puerto Vallarta. The ingredients for the Danieli Sauce – a kind of Sauce béarnaise – were 1200 grams of butter, twelve egg yolks, white wine, onions, tomatoes, various fresh herbs and spices. (My mouth is still watering when I think about it!)
In Charly's kitchen, Reto was supported by Ursula and Brigitta. Both learned a lot that day how they assured me. After two hours behind the stove – I stayed in the background and took photos – we all sat at a nicely set table and enjoyed what was served to us. It was an unforgettable feast!
PS: As befits such occasions, we finally gave Reto a diploma. With the ulterior motive that he swings his wooden spoons for us again – smile!