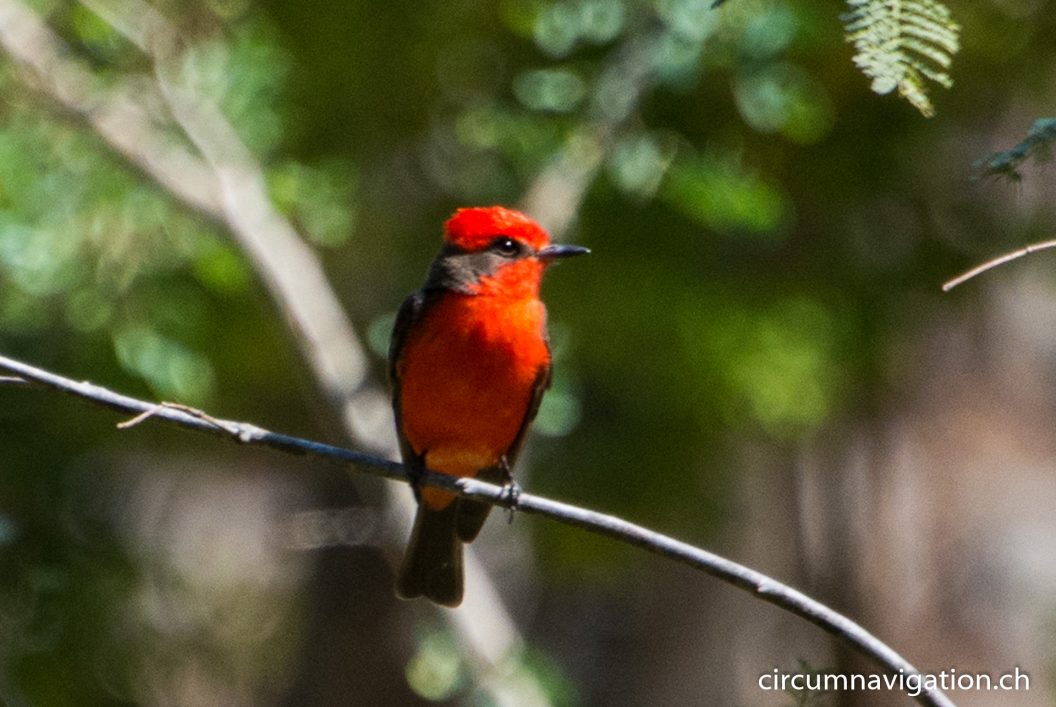 My brother and his wife are bird lovers par excellence. When we were together on a tour in Africa, we learned a lot from them when it came to bird watching. We had one of the most beautiful experiences in Madagascar where we went on a tour with a guide in 2009. With him he had a tape with bird calls; and with it he lured birds out of the forest that we would never have seen otherwise.
The same thing was tried by a friend in Australia who knew I would love to see an owl. And we hadn't seen any owls on our trip, which had already taken six years. So, at night we went into the woods with. But apart from a few nightjars we got nothing to see. A bit disappointed, we returned home that evening.
It is completely different here, in the Paraiso Tropical. The shady and large trees attract many birds. They are currently building nests. Every morning we are woken up by beautiful birdsong. After breakfast and a soak in our small pool, we sit at the table, drink an espresso and admire the feathered friends.
PS: This beautiful red bird visits us every morning, sits on a branch and hums his song. We named it Pajarojo, but the real name is Gorrion rojo!