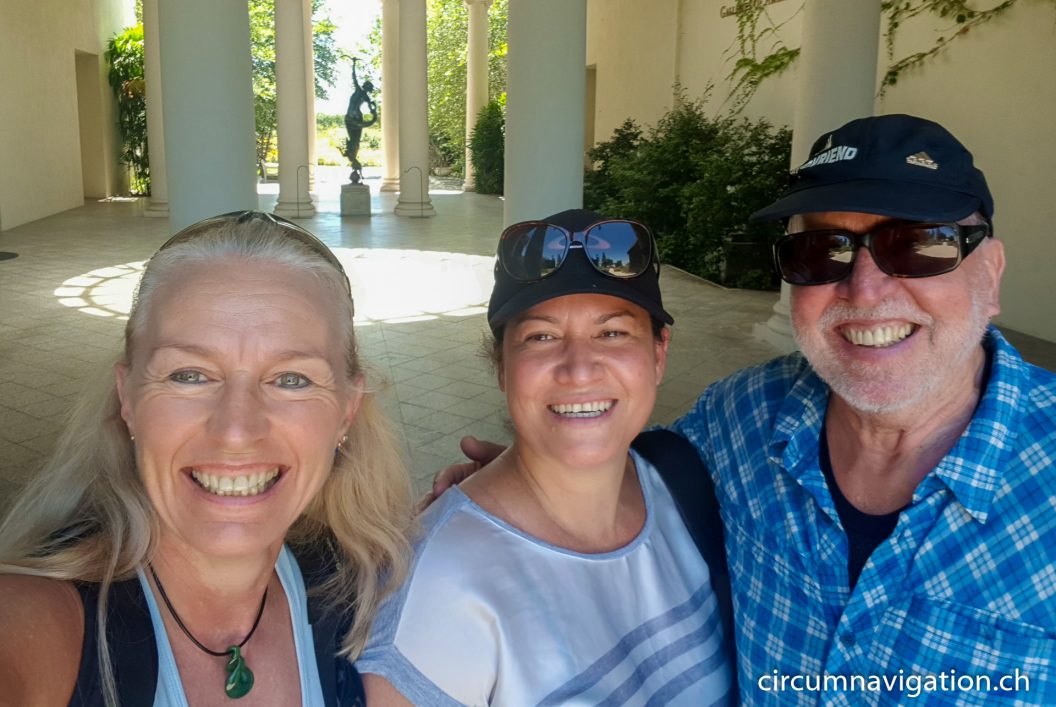 After a few hours of waiting in the almost empty departure lounge, it was time to go to the Air Tahiti Nui counter. There weren't too many people in line, which suggested that we would have a lot of space on the plane.
The first thing we had to do was submit the laboratory confirmation that we are free of Convid-19. However, the one that was issued to us in Atoton three days earlier was not accepted. We were told that we had to do another test! Where and when, we asked? We were told that there was a laboratory just around the corner that was open 24 hours a day. However – as we got to hear last – we would have to postpone the departure until Saturday! (That would mess up our travel plan, Brigitta said on the way to the laboratory. She was right!)
Together with Heiura, a Tahitian who had her test done in Canada, which was also not accepted, we drove to the laboratory to have another test done for US$ 160.– each. Afterwards we took a taxi to a nearby motel where we stay for the next three nights.
PS. On Saturday we fly with Heiura to Papeete. From her we received valuable tips for our visit to French Polynesia. So, this nasty surprise comes to a good end …