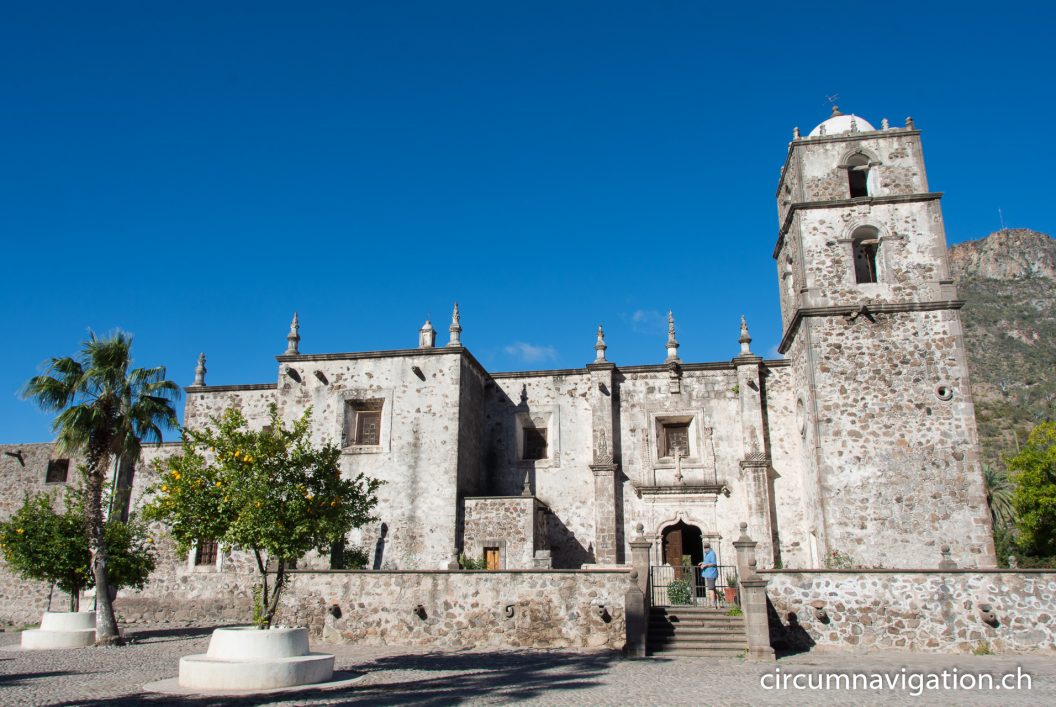 We are not churchgoers, but the missions that the Jesuits built on Baja California in the 17th century are simply too beautiful not to look at them. After saying goodbye to Sascha and Rita on February 11th, 2020 in Puerto Escondido, we set off for the Mission San Javier.
The mission is situated 30 kilometers inland from Loreto. It was abandoned in 1701 because the locals threatened to revolt. (Perhaps they were fed up with the priests and the diseases they brought in?) The trip there was already an experience, as it led us through a narrow valley with palm trees up to almost 600 meters. We also spent the night at this altitude. Once again, we slept in long underwear because the temperature dropped to a few degrees above freezing at night.
Then this morning we covered the last ten kilometers to the mission. What we saw was worth the detour. But the wonderful weather did its share. When the sky is blue, everything looks nicer – even a church!
PS: We like Puerto Escondido so much that we came back here. The pizza that is baked here in the wood fired oven tastes just too delicious! And the Pacifico beer too!