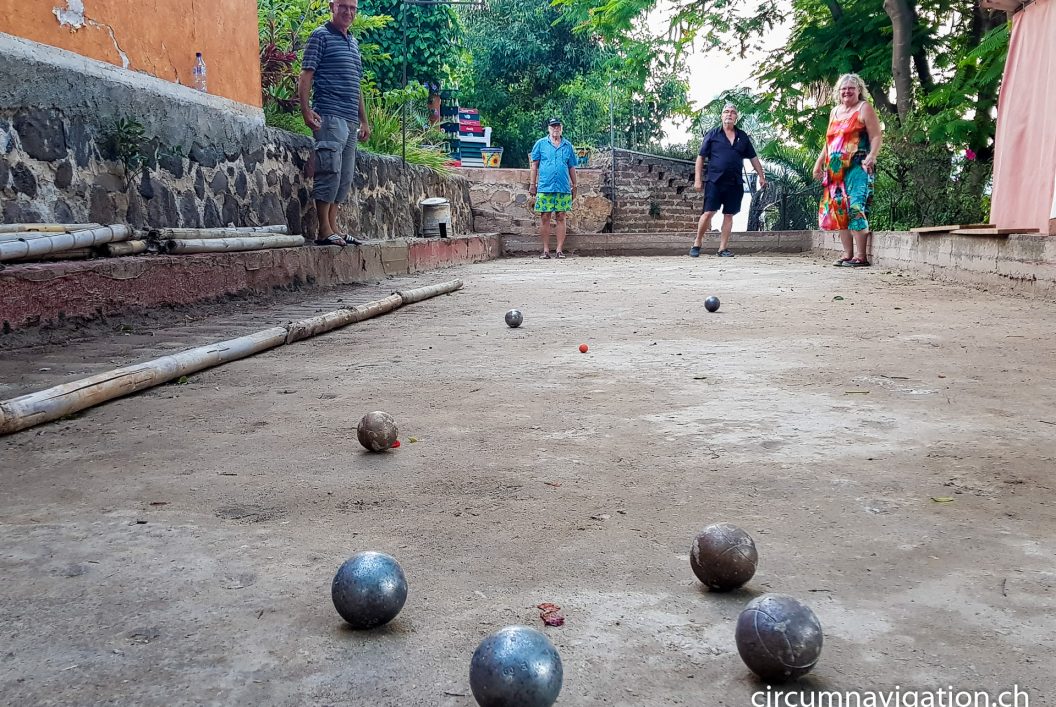 A long, a very long time passed until we realized that there was also a bowling green in front of Charly's restaurant. This may have to do with the fact that it was out of operation for several years and looked more like a meadow. That changed abruptly when Markus and Alois went to work with shovel and rake in a joint action. After a few hours of volunteer work, it was possible to see what was there before: A Boccia court.
You can also play Boule or Pétanque on it, as the game is called in southern France. Since Markus and Alois have Boule balls with them, we play Boule. The track is not yet sufficiently flat to play Boccia. But for us beginners, it is always good enough to play Boule on it.
Two teams of two compete against each other. Most of the time I'm in the one that loses. But that's probably more my fault than my partners! But participating is more important than winning! We enjoy having another pastime besides hiking, motorcycling and swimming in the pool!
PS. The Mexican visitors who watch us play are fascinated by this sport. It won't be long before a club is founded here!