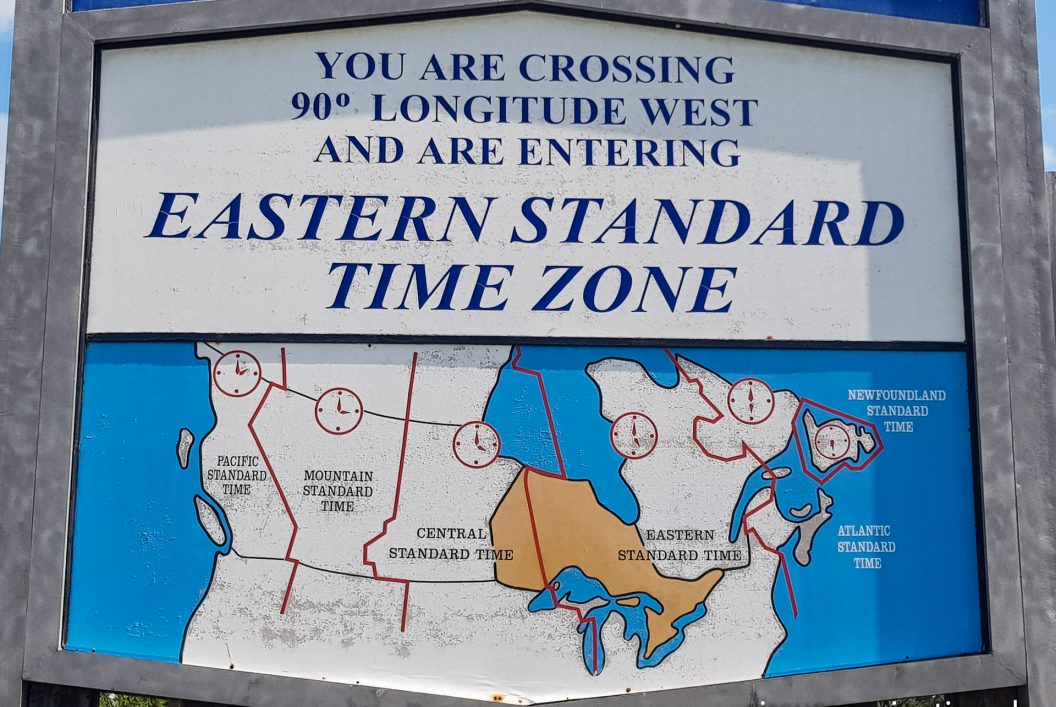 If you come from Switzerland, where you can cross the country within five hours and 350 kilometers, then the distances in Canada are almost gigantic. From east to west, Canada spans over six time zones. And from St. Johns, in Newfoundland, to Vancouver, in British Columbia, you drive 8,300 kilometers! (That's almost the distance Zurich – Nairobi!)
In the meantime, we have become accustomed to the vast distances. And also to the fact that all Canadian provinces are much, much bigger than Switzerland. For example, Québec, 1.5 million km2, Ontario 1 million, and Manitoba, where we are now, still numbers 500,000 km2. By contrast, the approximately 40,000 km2 of Switzerland are downright tiny.
We enjoy this vastness in Canada, even if sometimes we miss the mountains. But we will get to see them, if we go further west. Until then, we like it when we leave in the morning with two full tanks (180 liters) and get told by the GPS voice: «Drive for 780 kilometers». That would bring you from Zurich almost to Rome! Here you are still in the same province!
PS. What Switzerland lacks in size makes it up for with a strong currency. At the moment we receive CAD 1.35 .– for a Swiss Franc.