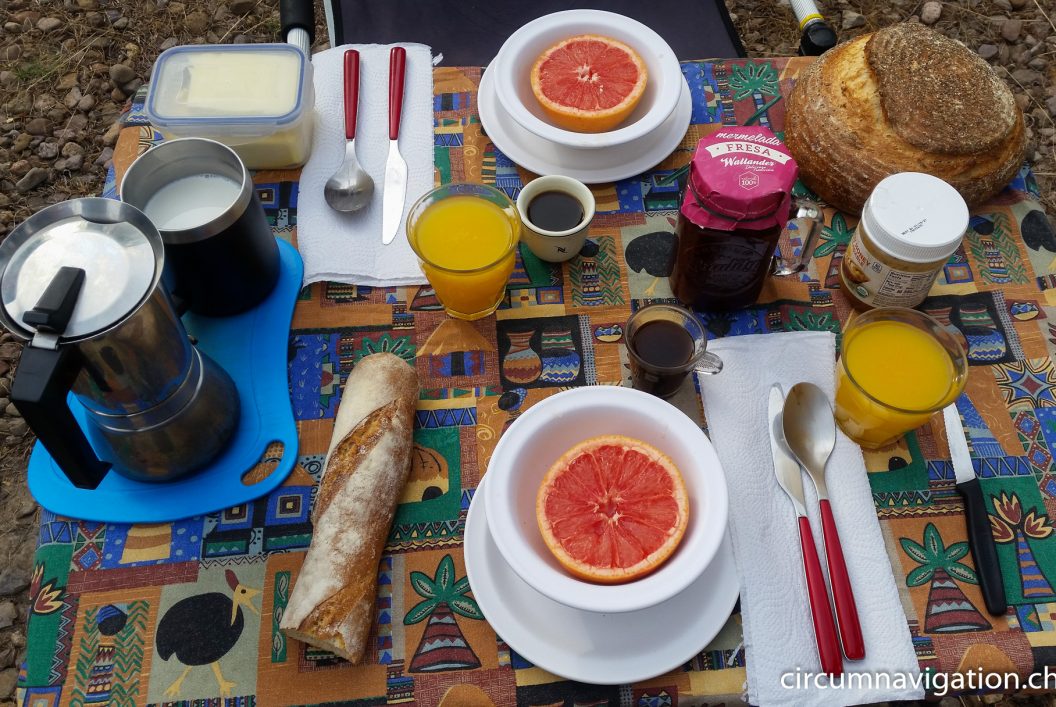 After five days splashing around at the Balneario San Juan and after we almost had frog skin between our toes, it was time to say «Adios». We did this on March 11th, 2020. As always, we were seen off with good wishes and a «Buen viaje!»
In Durango we went to a Taller Electrico, which replaced a defective relay in Mahangu's engine compartment. Since then the horn is working again; and it is needed more in Mexico than in Switzerland. The next stop was the Cremeria Wallander, which is operated by Mennonites. And Mennonites know how to make good bread, good cheese, good jam and other sweet things. Our mouths watered when we saw the crispy bread.
We sat down in the cozy garden, where we ordered a sandwich and fresh orange juice. The torta – that's what the sandwiches are called – was so big that it easily sufficed for both of us. With a glass of strawberry jam, three breads and a few Prussians – known in Germany as «pig ears» – we left Wallander and made our way to Zacatecas, which is around three hundred kilometers away.
PS: We interrupted the trip in NP Los Organos, where we found a cozy place to stay. Today's breakfast was given: freshly squeezed orange juice, bread, butter, strawberry jam and an espresso: «La vida es chula!»