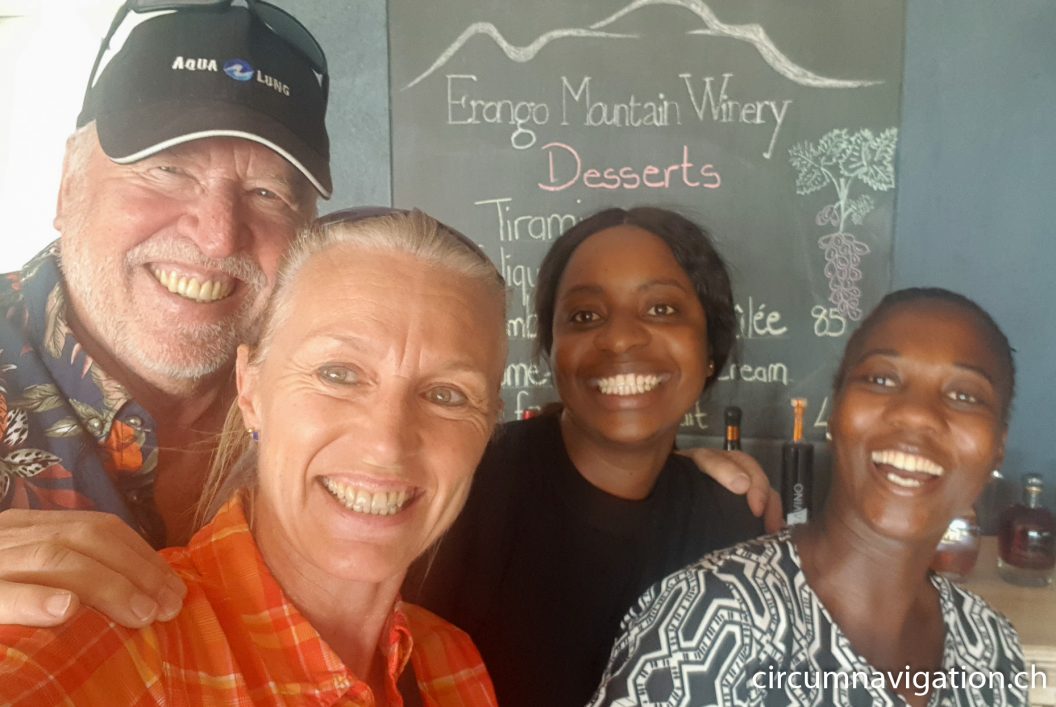 Since we were last in Omaruru – that was more than 15 years ago – not much has changed here. It has remained a pretty little town, the majority of which speak German. There are two gas stations, two banks, a pharmacy, cafes and restaurants, clothing stores, food stores and a Spar, where you can find everything your heart desires.
For a few years there has also been a winery with an attached gourmet restaurant nearby: Erongo Mountain Winery. On Brigitta's birthday we were both too tired to go out to eat. Brigitta said: «Let's postpone that to a special place and a day that suits both of us.» By now I've learned that listening to your wife is not a stupid thing! And from Xe-Ling, our Chinese travel guide, with whom we traveled through China for five weeks in 2012, I heard the following Chinese wisdom: «Happy wife, happy life!»
It is true. Brigitta really enjoyed today's meal and the afternoon and was very happy. We were the only guests (Covid 19 and the effects on tourism!) and were pampered by the whole crew.
PS. The 4-course menu and the wines were delicious. But the whiskey, whose three types of grain are smoked with elephant dung from the Omaruru Game Lodge before they are processed into mash, that just takes the biscuit! Cheers!