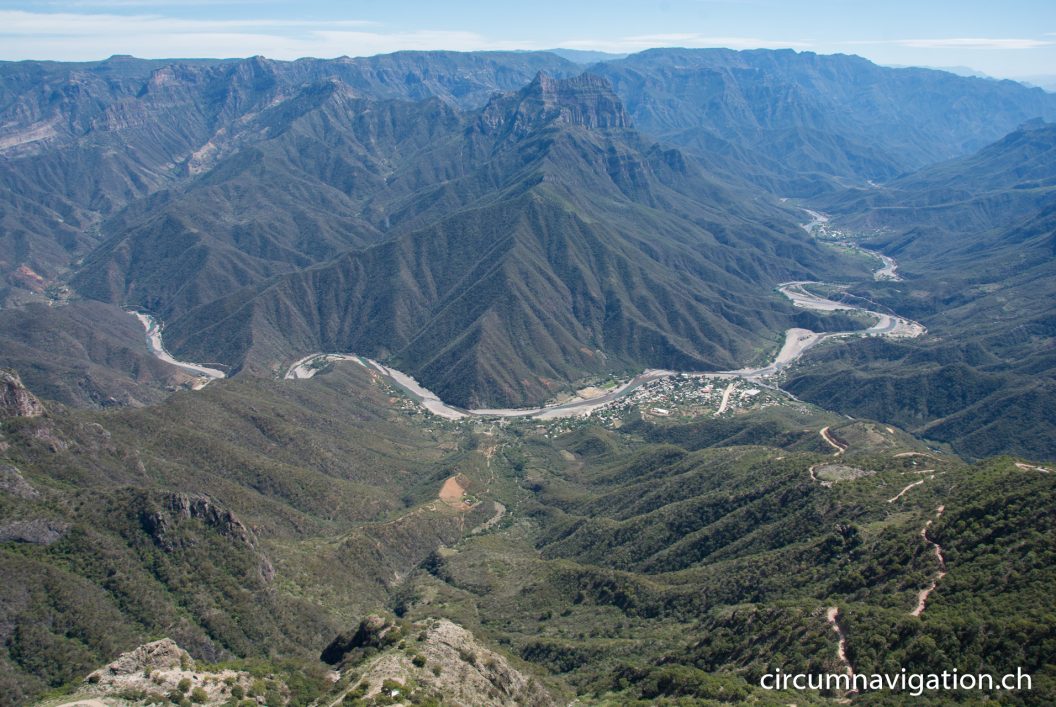 The rooster woke not only us, but also our hosts. We had trouble leaving without following the invitation for breakfast. We convinced Saul with the argument that we need still five hours to Urique. (Based on yesterday's experience, we knew that with the many photo stops we couldn't do more than ten kilometers per hour!)
«Vaya con dios!» it sounded when we started. The next two hours went mainly uphill. The track was very steep and led through a river every now and then. Later we drove through spruce forest; there were no more cacti to be seen. At 2,000 meters we crossed a desolate mining town. Everything was covered with dust; scrap and rusted vehicles everywhere. And people are living here! Not in nice houses, but in shabby huts. If you are born here, you know where to work and where to be buried! What a life!
The dusty track was flanked by empty Tecate cans. (Brigitta said that they look like milestones!) An hour later we reached Mesa Arturo, which is situated at 2,400 meters. Shortly afterwards, the dirt road lead us down in a constant zigzag course from 2,400 to 550 meters into the gorge of the Copper Canyon. Down there is Urique on the river of the same name. That was our goal, which we achieved on March 1st, 2020, at 3 pm.
About the Copper Canyon: A labyrinth of six large canyons spans an area four times larger than the Grand Canyon. And you can drive it to the bottom.