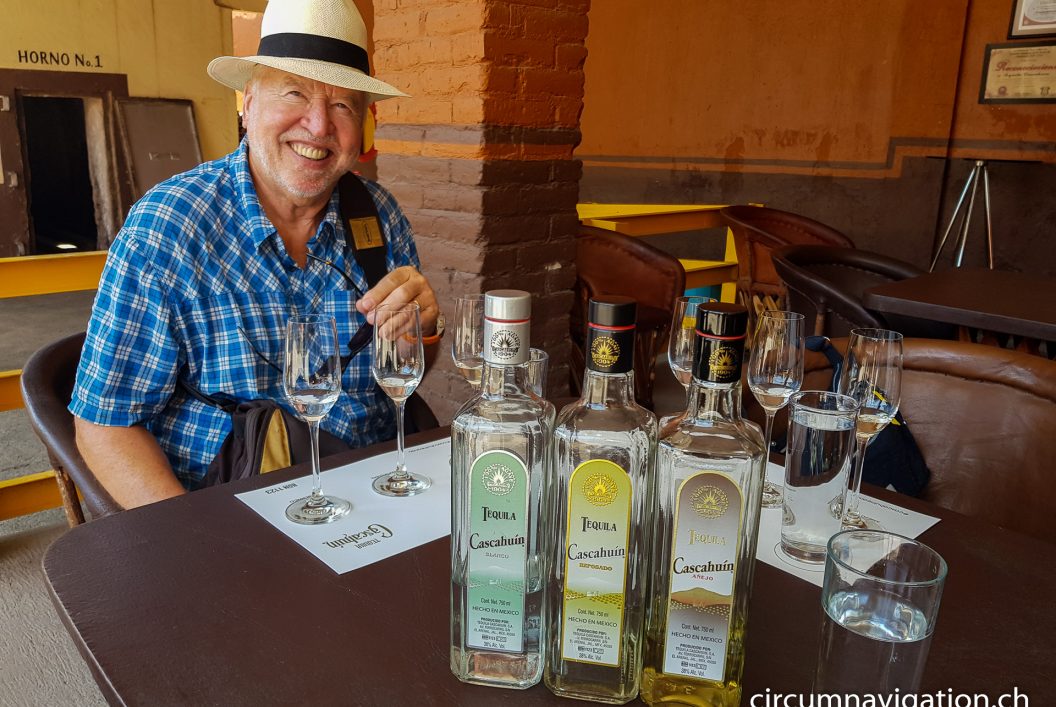 If Jalisco, a Mexican state, is famous for something, it is for its blue agaves. And they are known for producing the best Tequila out of it. Just fifty kilometers from Guadalajara there is a town that bears the same name as the world-famous spirit: Tequila.
That was our goal when we set off on March 17th, 2020, in Guadalajara. In El Arenal, we stopped off. We had read that there is a fine, small tequila distillery here: Cascahuin. It was our stopover on the way to Tequila.
We were amazed that Shinzo, a Japanese guide, made the tour with us. And he was amazed when he heard that we had traveled to his home country! Production at Cascahuin stopped on this day and so we had the distillery to ourselves. After three quarters of an hour it was time for the tasting. Shinzo had provided a Tequila Blanco, Reposado and Anejo. We tasted all of it and decided unanimously to buy a bottle of Reposada. It is now in my clothes compartment and will only be opened when we have finished the Kentucky Bourbon.
PS: Since the Corona virus, we all know how important it is to keep stocks. And that also applies to spirits – smile!