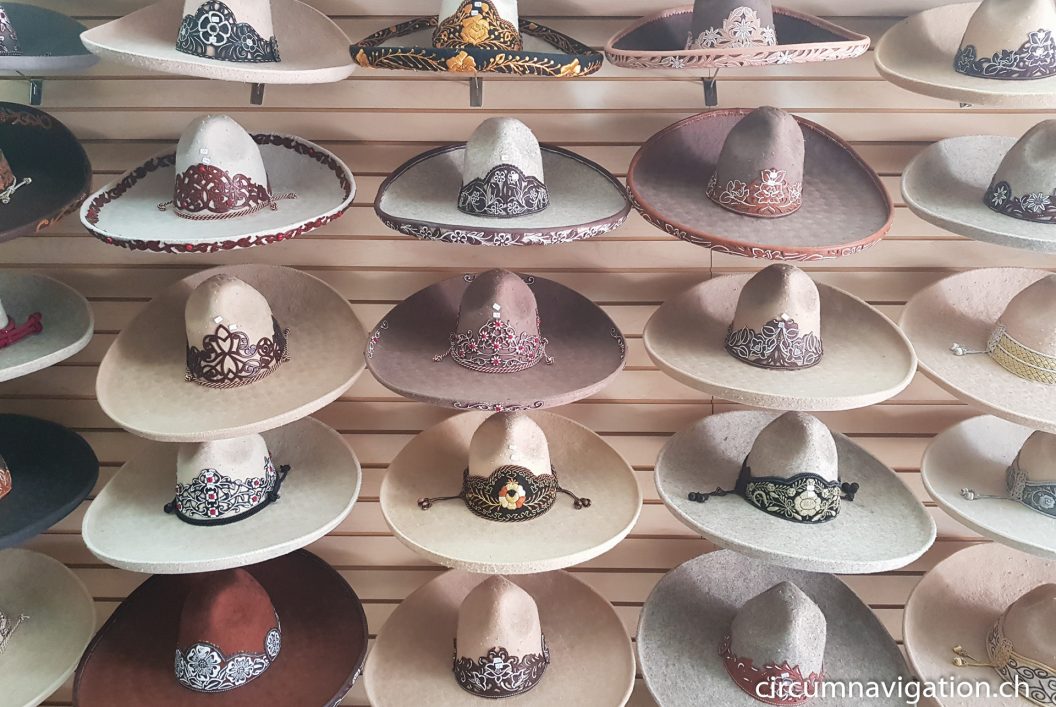 «The delightful country town of Jerez, 30 km southwest of Zacatecas, is as Mexican can be…» This is how the chapter on this small town in Lonely Planet begins. When we read something like that, we know where to go next. In addition, Jerez was on our way to Guadalajara!
On the way we bought ten kilograms of oranges for 75 pesos (CHF 3.75) on the side of the road. We think that in times of the corona virus, a «vitamin bomb» can't hurt! And the seller, who was parked with his pickup truck on the side of the road, was happy to sell the two Gringos some oranges. (We do not know whether he sold them to us at a «Gringo price»; but they were cheap either way!)
We reached Jerez in less than an hour. It seemed to us that all 58,000 inhabitants of this Pueblo Magico* are on their feet. With difficulty we found a parking space. For the next hour, we roamed the town and the market on foot. Not only beautiful sombreros and leather boots were offered here, but also fresh fruit juices. We felt like a Jugo de Toronja (Grapefruit juice) and had freshly pressed two large glasses. They tasted excellent and costed 40 pesos (CHF 2.–): Viva Mexico!
* Pueblo Mágico is a locality in Mexico, which is particularly worth seeing because of its typical and well-kept character. Most are located in the Central Mexican highlands and showcase colonial architecture. (Source: Wikipedia)