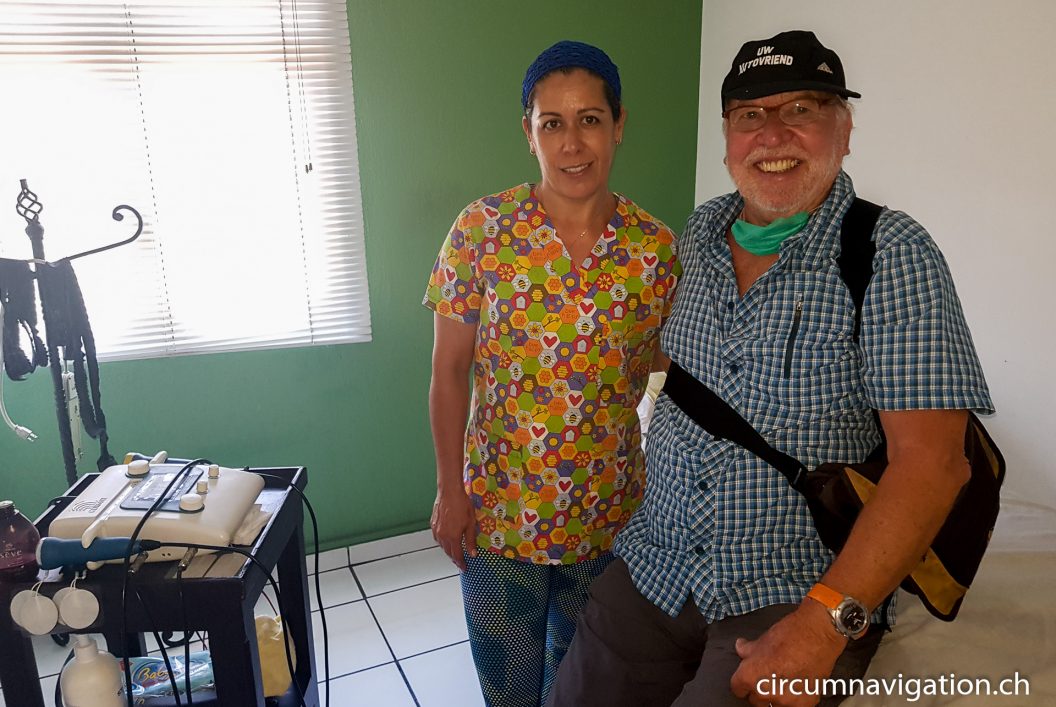 Not only the economy comes to a virtual standstill because of the virus, but also many travelers. Some stay in (partially full) campsites and are not allowed to leave. Others stay in hotels or Airbnbs. We were lucky enough at the right time to find two places in Jalisco state to shuttle in between.
In contrast to Switzerland, there is no possibility of short-time work for Mexican workers. They get fired. If they are lucky, they can go back after the misery or find another job. In contrast to Switzerland, no financial aid is reimbursed to entrepreneurs. They have to see that they can make ends meet.
We try to alleviate the hardship wherever we can. As the only guests in Robertos Balneario we pay him a fair price for camping there. In the evening Roberto eats with us. Yesterday we went for a massage in Atotonilco and gave Claudia, the masseuse, work. We buy meat, fruits and vegetables, have diplomas and other things printed and thus support the local trade. The beverage producers can also count on our support …
PS. The government in Jalisco alleviates the plight by helping the poorest population with flour, rice and beans. At least that's how we saw it in the region of San Cristobal de la Barranca. ¡VIVA MEXICO!