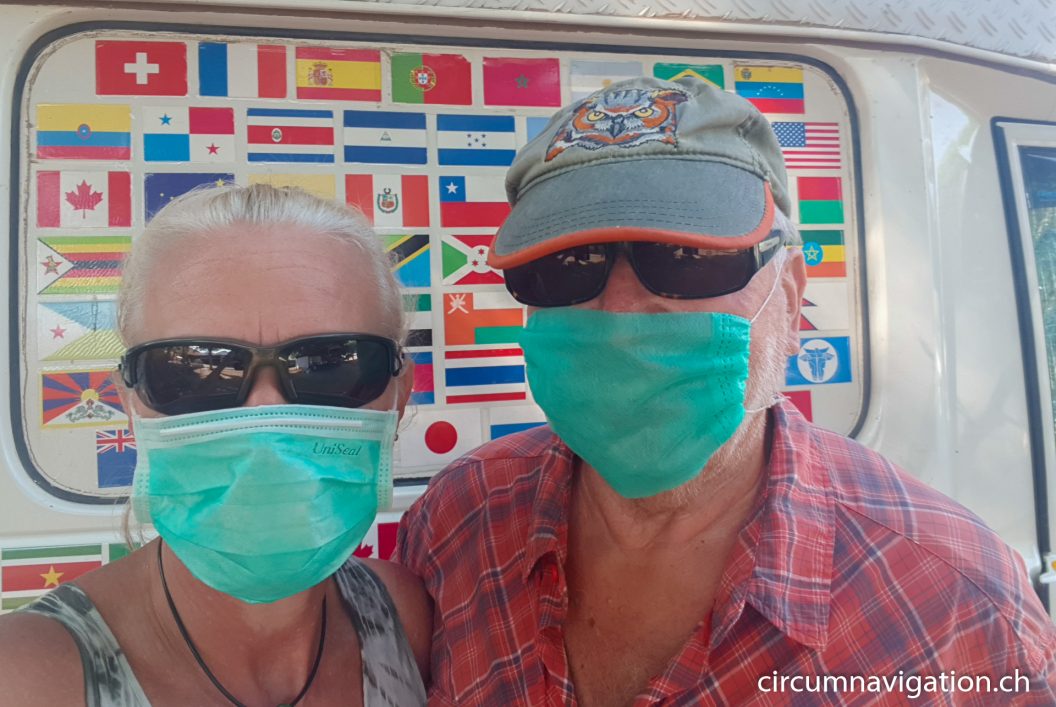 A few days ago we learned that the so-called Lockdown in Mexico lasts until the end of May. For us this means that we can extend our vacation for another month! As long as we can move freely within Jalisco, that's no problem for us. Since both Charly and Roberto and his Balnerario are in the same state, we still can commute back and forth.
What is new since a few days is, that you should wear a mask in public spaces. As we saw on a trip to Margaritas, only every second person wears one. Most of the time, however, it is folded down. We also saw a red Coca-Cola delivery truck today. There was a poster on the back showing what to do to fight the virus: 1. Wash hands frequently. 2. Wear a mask. 3. Keep your distance. However, it was funny that the drivers did not wear a mask. Keeping your distance in the narrow driver's cabin is probably also difficult. And it is questionable whether the drivers washed their hands this morning …
PS. Charly said that the best way to fight the virus is with a cold Corona or a Tequila.