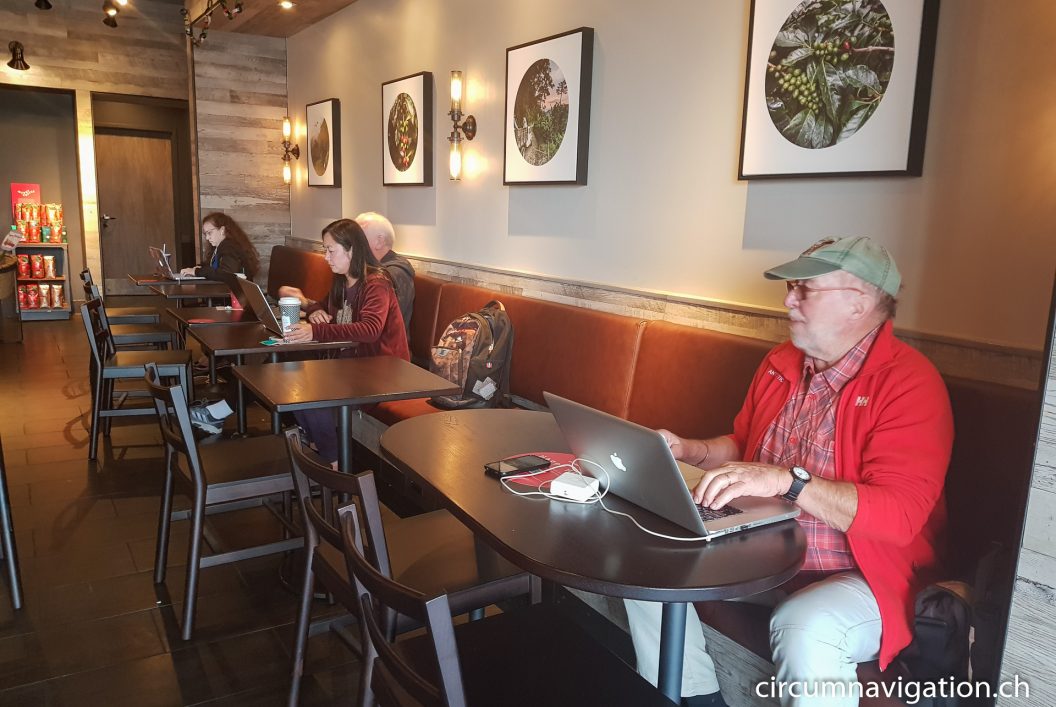 It's Saturday, December 7, 2019. I'm sitting in a Starbucks in Las Vegas and writing this post. As always, the customers give each other the door handle in hand and it smells delicious of coffee!I wonder what it looked like before Starbucks? What is certain, this company has changed the coffee culture of the Americans. And for the better.
Today, thanks to Starbucks, you can enjoy good coffee in the US as well. Gone are the days when the coffee pot stood on a hot plate for hours and the coffee was in the end so bitter that it tasted like acid. Starbucks cafes, however, offer more than excellent coffee from morning to night; they also have a great internet connection. You can receive and write emails. Or surf the internet. Or send WhatsApp messages. Or read the newspaper. Or chat with friends …
No employee, mostly young people aged 18 to 25 years old, would think of pushing a client to consume more as he wants to. You can sit here for hours behind a cappuccino without having to have a guilty conscience. Viva Starbucks!
PS. If you want to know more about this unique US institution, click here: Starbucks