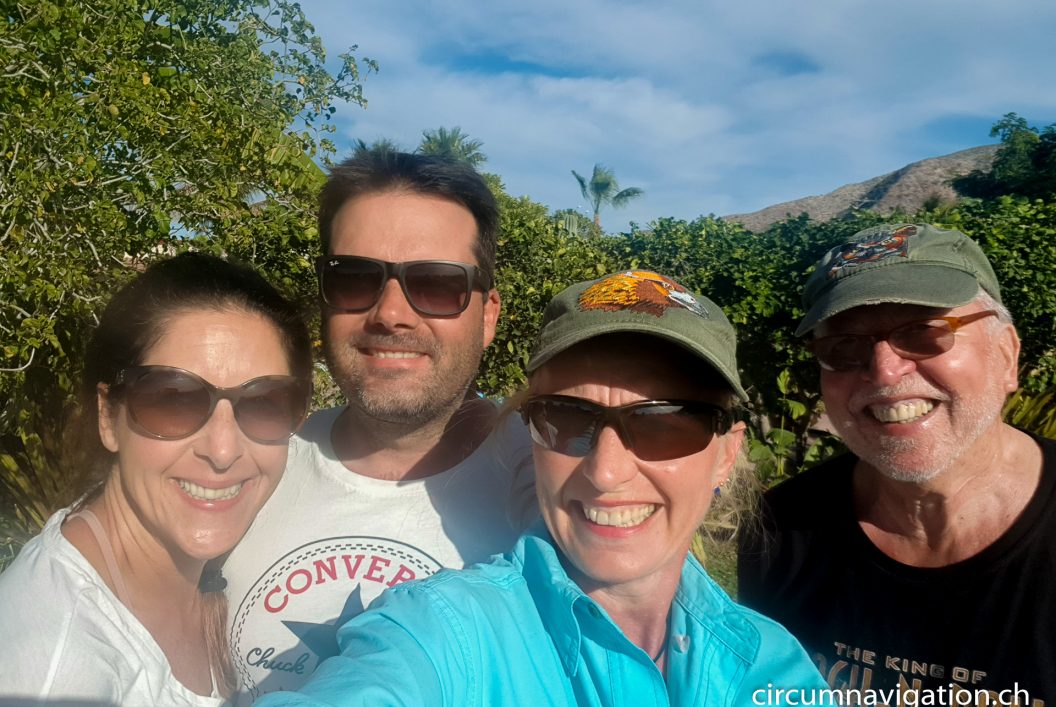 The drive from Guerrero Negro to Mulegé was not overwhelming. If you drive the Transpeninsular (Mex 1) on the Baja, you can hardly see how beautiful this peninsula is. This only opens up when you leave the asphalt roads; like we did a couple of times.
We stopped in Santa Rosalia. There is a French bakery here that bakes baguettes. Brigitta bought six of them; along with a dozen macaroons. (I love macaroons!) The car smelled of fresh bread as we drove south. We reached Mulegé, a pretty small town on the Gulf of California, in the early afternoon and under a deep blue sky. There is also a Jesuit mission here. This one on a hill with a view of palm trees and a small lake – the Jesuits also liked to live beautifully! (It looked like in Oman!)

Just outside the town is a campsite surrounded by orange, mandarin and grapefruit trees. We heard that you can pick the fruit from the trees and squeeze delicious juice out of it. That alone was a good reason to spend a few days there. The other was that we met Rita and Sascha, the last time we met in Canada ten months ago! What a reunion!
PS. The only downside for Sascha was, that on Saturday, 8th February 2020, the FCZ went down against the FCB in the Letzigrund Stadium with 0:4! Sorry Sascha – but the better one wins!