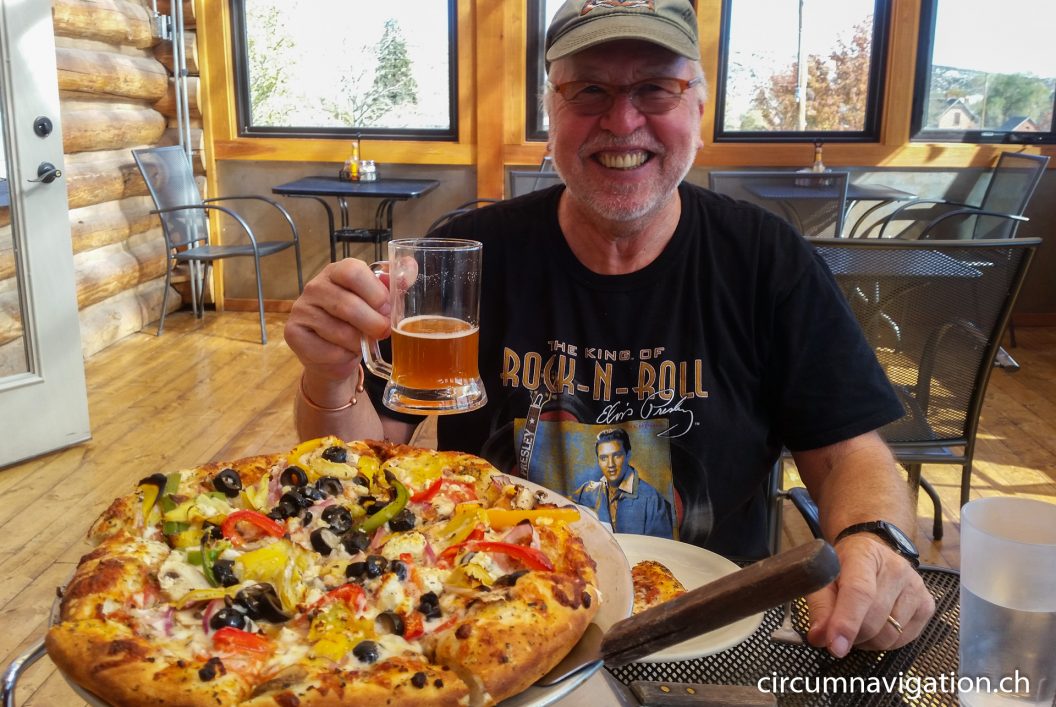 On October 23rd, after a beautiful and cold night, at 2'650 meters, on Posey Lake, we reached Escalante. The town has grown since our first visit in 2008, but has retained its Wild West character. It fits in that the only bank on site was closed a few days ago. Was it because of raids by Butch Cassidy or Billy the Kid?
The pizzeria at Escalante Outfitters is mentioned in LP USA, 2004 edition (which we still have from the first trip!) as follows: «The best homemade pizza you will find anywhere in this state». What we were served was not a pizza like in Naples; but by American standards it was delicious! In addition there was a good Amber beer on tap. We let ourselves be spoiled by the sympathetic waitress, Brigitte, from Germany. An espresso completed the meal. A dessert? No, that would be unreasonable!
Who makes such a good pizza dough, can certainly also bake good bread, I thought to myself. It was like this! For US 6.- we were sold a large sourdough bread. Finally a bread that deserves this name!
PS: «Do you like Elvis?» a gray-haired American lady asked me this day! Why? Because I wore the Elvis T-shirt I bought in Graceland!
(Written outside Escalante, Utah)