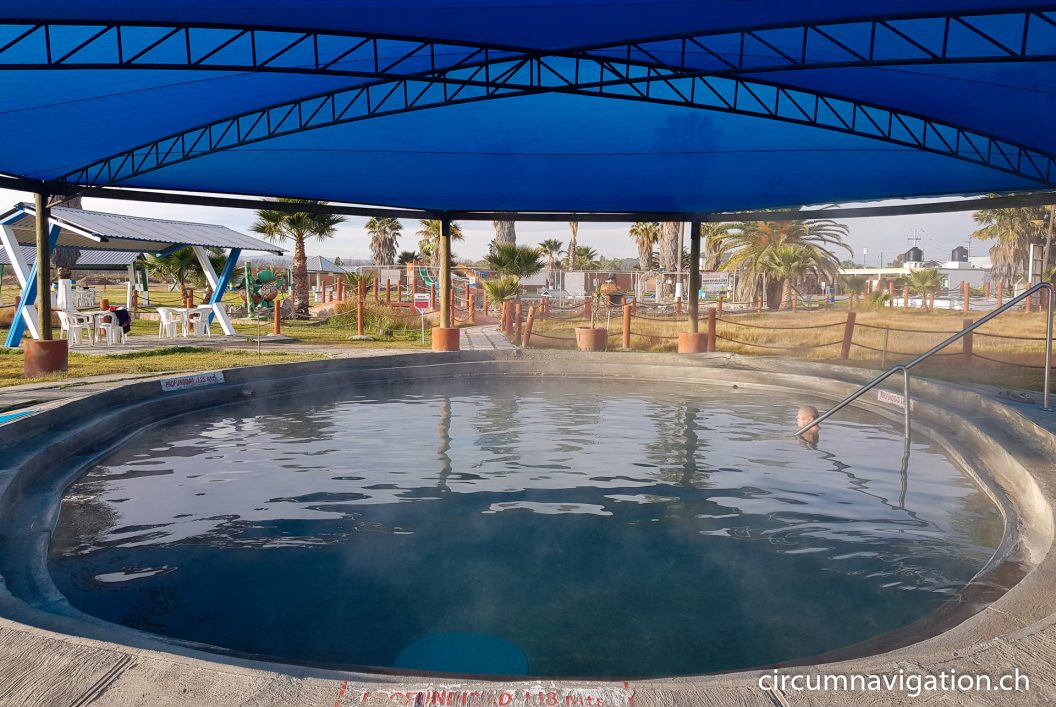 How often did we wish on cold days that we could sit in some hot water and splash around to our hearts' content. Last time just a few days ago! On our trip to Creel, at altitudes between 2,300 and 2,500 meters, we saw snow again. And it was cold too.
We were all the more looking forward to the Balneario San Juan, near Durango. We knew this outdoor pool from our first visit a year ago. At that time, we spent four days here. So, we knew where hot water awaits us after we made purchases in Durango and had two new ignition keys made at a Cerrajeria. (These cost 100 pesos = CHF 5 .–)
We reached our destination fifteen kilometers outside of Durango. It felt like coming home! A special feeling when you come for the second time to the same place during a trip. We were greeted like old friends and given a place. We are all alone here. From 6pm to 9am we have the whole Balneario to ourselves. During the day we leave it to the Mexicans with their children and use the time to read and write.
PS. There are also barbecue areas on the premises; food is as important as splashing! Overweight Mexicans sit with their children around the smoking barbecue areas – a picture for gods!