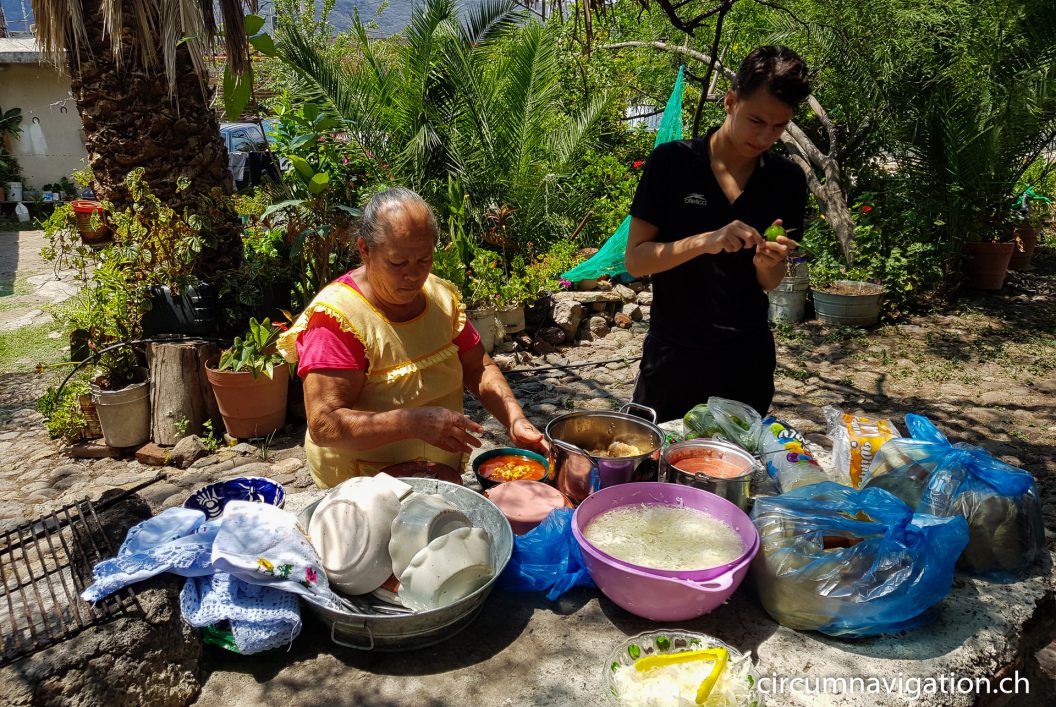 If you stay in the same place for as long as we do now as we have to resist the virus in Mexico, sooner or later you will almost be part of the family. For example, that of Charly's wife …
So, it happened some days ago; we were invited for lunch by her parents. Luz, the mother of Maria Elena, invited all of us to have a Pozole with her family. We were excited. The first thing we saw was a beautiful garden with a large tree, in the shade of which stood a long table and many chairs. Luz and her husband, Roberto, asked us to take a seat after the greeting. As always in Mexico, there was a large family. Luz gave birth to fifteen children and they have children again. Some sat under n the tree, the others – as is common today – dealt with the smartphone.
The Pozole was simmered on a wood fire, in a large clay pot, and served in large bowls. It contained pork, onions, garlic and cabbage. Everything is refined with tomato sauce and spices. A hot (!) Chili sauce was of course not missing. It was delicious! No, it was a poem!
PS. Markus and I enjoyed a second portion. Accompanied by a red wine from Baja California. Afterwards I could do without dinner and breakfast – a good measure to lose weight!