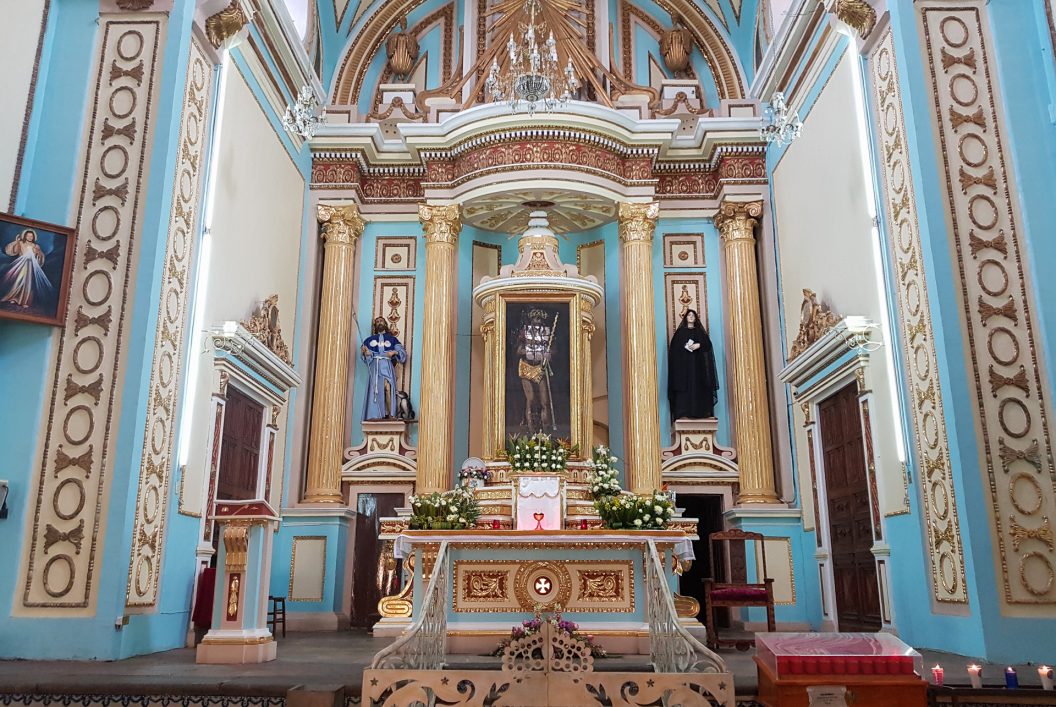 On our way to Puebla, at about 2,200 meters in the highlands, we stopped in Veracruz at Enrique Reyes Hidalgo y Asociados. Emilio, who works in this transport company, confirmed that the container ship will arrive as planned at the port of Veracruz on March 1st. Concerning the transportation of Mahangu from Paramaribo to Veracruz this was the first positive news for a long time.
After we had discussed the next steps for the import, we made our way to Puebla, which is around 300 kilometers away. A four-lane road led us out of Veracruz. Half an hour later it was two lanes and led upwards. It was getting cooler and greener. Another hour later we saw black and white spotted cows standing in the pasture. Later, we also met a shepherd, who was traveling with a large flock of sheep. But not like in the past, when shepherds carried a stick on their shoulders, now they have a smartphone at their ear!
We crossed a pass at 2,500 meters before the road descended to a plateau. An hour later we arrived in the rush hour in Puebla. Even from afar, we noticed the many church towers. The city is famous for its beautiful old palaces but also for its many churches. There are seventy (!) of them just in the center alone. Over the next few days, we had a look at a dozen of them. They were all different and beautiful. But enough is enough! In ten years at home we didn't visit as many as we did here in six days!