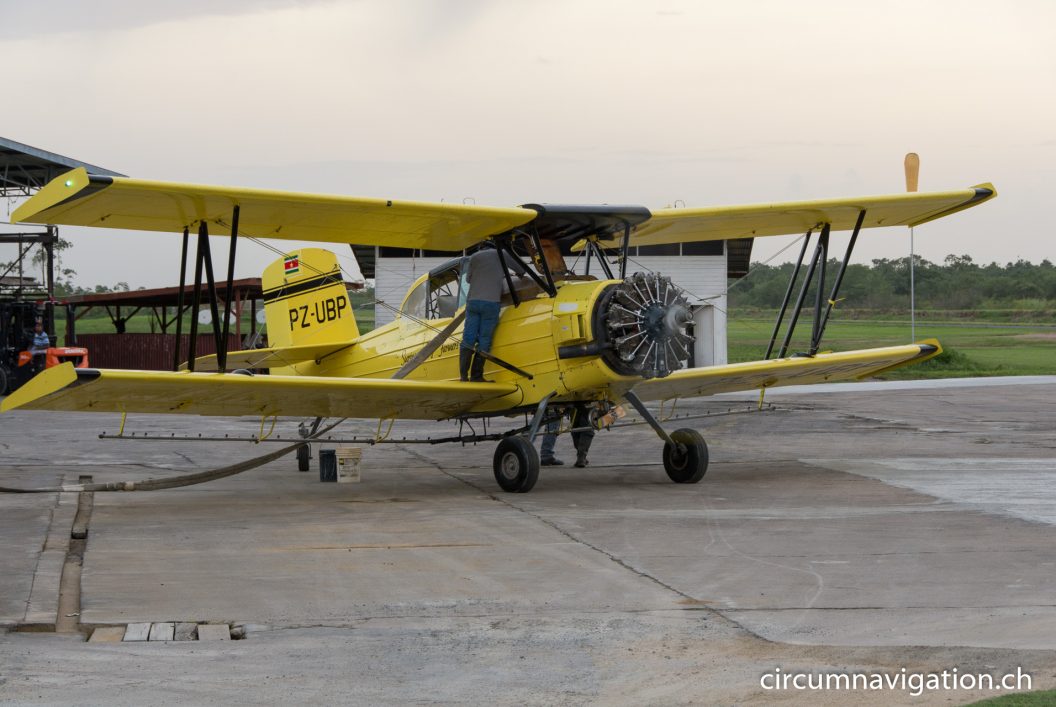 Our plan was to ship from Georgetown, the capital of Guyana, to Veracruz, Mexico. However, the C & V (Caribbean Shipping) seemed overwhelmed from the beginning. The closer we got to Georgetown, the more we were warned about how complicated and time consuming the shipping from there is. (That's exactly what you dont want to hear as a traveler!) So we did what is best in such a situation: we were looking for an alternative. And we found it in Paramaribo. From here, the shipping offered no more hassle than from any other port. (In the meantime we did about a dozen container transports!)
So Georgetown and Guyana were no longer a destination we needed to go. But on the way to the border, there was something we wanted to look at. In the area around Nieuw Nickerie are huge rice fields, which are only just some feet above sea level. Here, 95% of Surinamese rice is grown. If we drive to Guyana, we would then decide on the Corentyne River, which forms the border between the two countries.
In Wageningen we came across an abandoned airfield. A kingfisher greeted us sitting on his post, from which he had a view of a pond. It looked calm and peaceful. We decided to spend the night there. The night watchman then informed us that there would be a lot of traffic the following morning. Indeed! It was still dark when the biplane spray planes were deployed for their mission. While the pilots smoked a cigarette next to their plane, workers (with a respirator mask!) filled the tanks with poison, which was then sprayed across the vast paddy fields.
That rice does not make you slim, we see every day. Now I know that rice is not healthy as well. One more reason to eat pasta instead of rice! And I prefer pasta anyway!