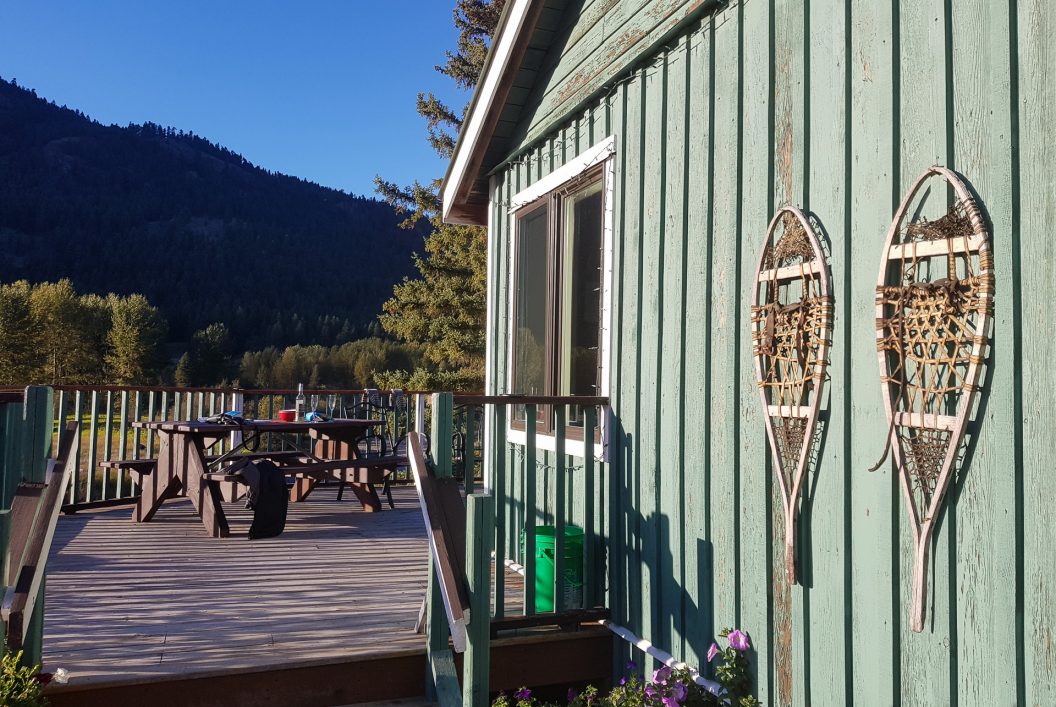 After a few nice days in the Okanagan Valley, we left Vernon heading south. The drive along the lake took us to an area dotted with wineries and orchards. Wineries we had visited in the last few days; now we were out on fruits. At a large stall we bought plums, tomatoes, pears, apples and a big bag of dried morels. (I'm already looking forward to seeing Brigitta prepare us a steak of morel sauce with broad noodles!)
The US border was only fifty kilometers away when we realized we didn't want to leave. We have been in Canada for three months now; but what is that in a country that is ninety times bigger than Switzerland? That same evening, Brigitta was looking for an Airbnb where we could spend a few days before leaving the country. When we read about a hut in Kettle Valley, it was clear that that was our goal. There was no WiFi, but there was a rushing river, the Kettle River, 5 horses, 20 sheep's and a dog named River. And, Divine, the farmer, told us when we arrived there the next day: There are also bears and moose roaming the area. In the meantime, we have been here for three days and have made friends with all animals. With the exception of the bears and moose which we haven't seen yet!
PS: On the way through Penticton, we were asked if we were digging gold. Gold digging? Then we realized that on the side of our truck not only sand rails but also a big shovel is attached!
 (Written in Kettle Valley, BC, Canada)