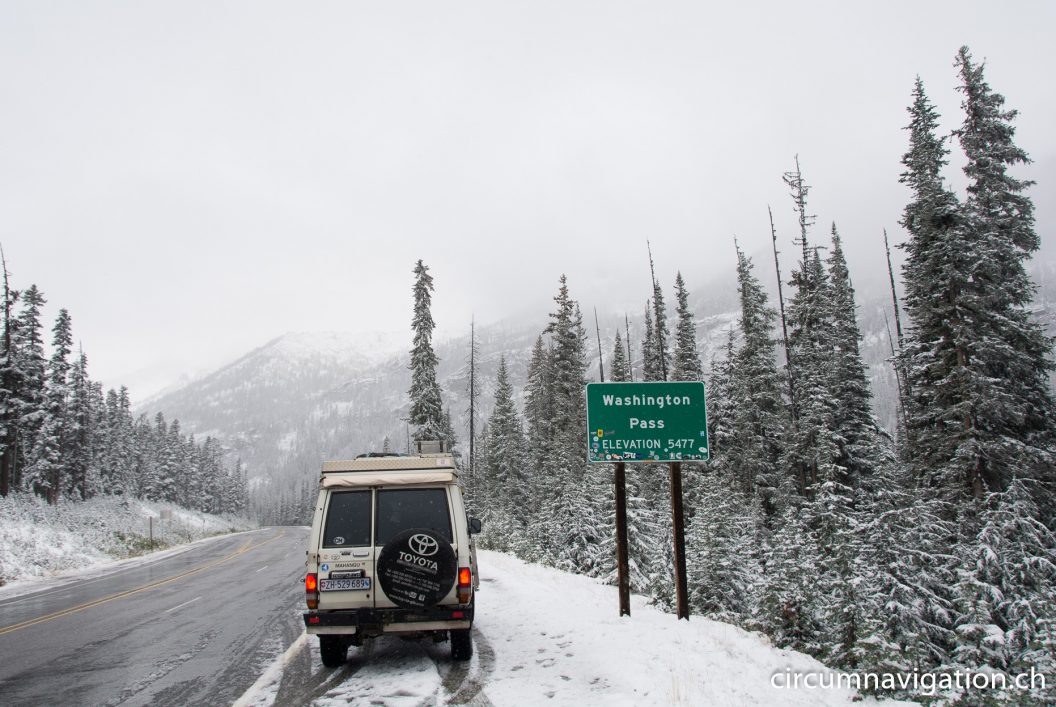 On 27.9.2019 we said goodbye to the farm in Kettle Valley. As River, the faithful dog who took us for a walk every day, looked at us, it was just sad as we were. We spent here an unforgettable week. A few days more and I would have sat on the back of Big Jim. The horse was so good-natured that you could even ride on it without a saddle.
At Midway we met a friendly and courteous US Customs officer as we have never have experienced before. He didn't even charge us the US $ 6.–, which we would have to pay for the visas and said: «The system isn't working reliable», stamped our passports and wished us a good trip!
Shortly after we turned off on Highway 20, which meanders through northern Washington along the border in the direction to the Pacific. In constant ups and downs it went past farm buildings, where US flags were blowing in the wind. Towards evening, the road climbed into the mountains. When we reached 1'200 meters, I said to Brigitta: «That's enough; we better stay here and don't drive further».
When we got up the next morning, it was cold. (In the meantime, we got used to it that our Webasto heating system isn't working!) When I looked out the window, I saw white all around! Snow!
PS. The last time we saw snow was in Utah; three and a half months ago. Somehow this year we missed the summer!
(Written on a rest stop near Astoria, Oregon)