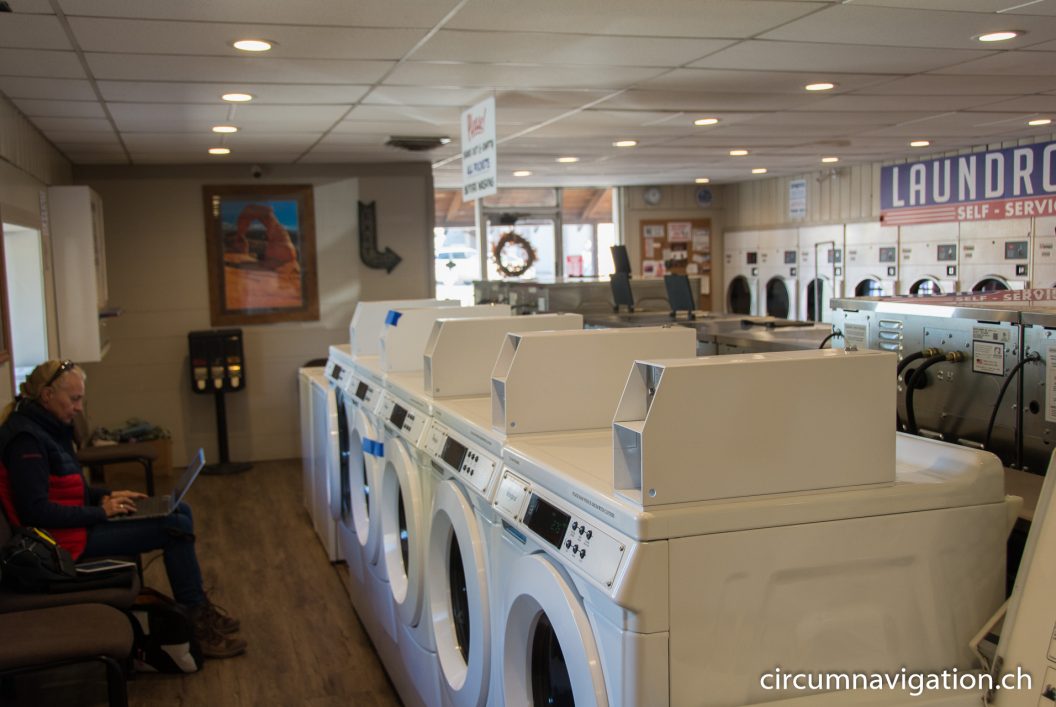 If you travel, then you give up a lot! As a Swiss, for example, on good cheese and bread. On Cervelats and Aromat. On Ovaltine and Swiss chocolate. But also, on more profane things such as a washing machine.
In the US you see 40 feet long RVs with four slide outs, in which next to the fridge and two (!) freezers, an oven and a washing machine has space. But not everyone can or wants to afford such a huge monster, which is mostly inhabited by a retired couple.
Most travelers have to say goodbye to many things that are self-evident at home. This includes the washing machine. In contrast to Switzerland, where such is part of the standard equipment of a household, this is different in the USA. Very few households (and many houses) don't have a washing machine. For washing you go to the nearest laundry or laundromat as they are called.
And travelers like us do the same. There you meet Vietnam or Iraq veterans, housewives, retirees and widowers. But the laundry is more. Here you can warm up when it's cold outside. Here you can chat with others. And you can also write emails, since most of them have WIFI.
PS. At the laundromat in Kanab I got the idea to write this post!
(Written in an Airbnb in Flagstaff, Arizona)