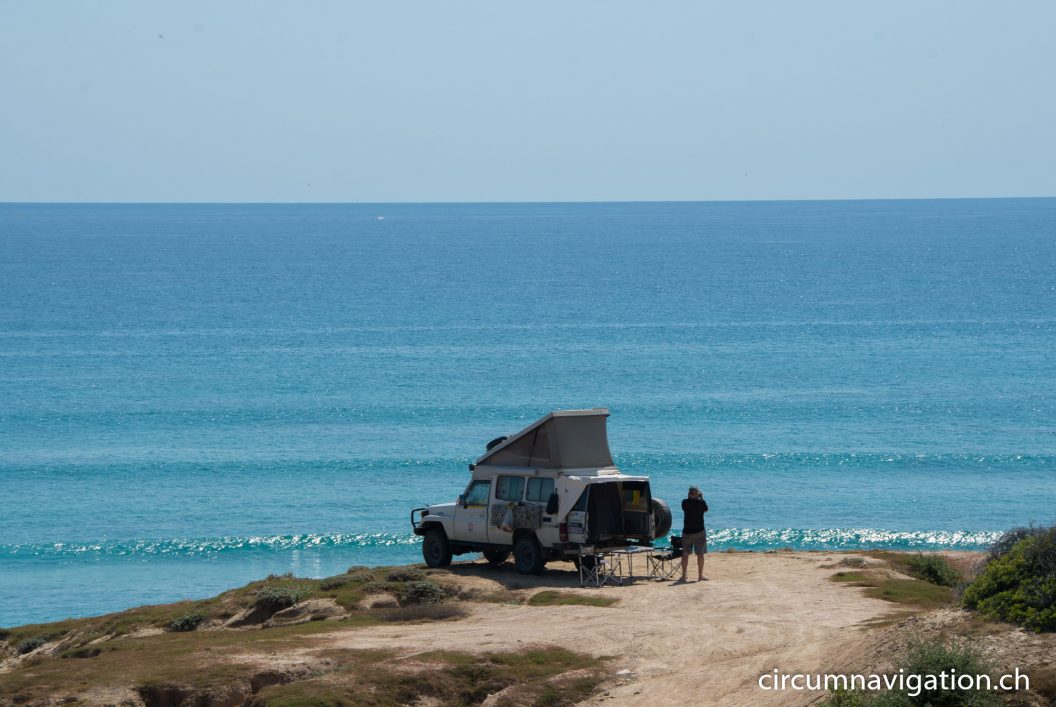 On Monday, February 24, 2020, we arrived from La Paz in Cabo San Lucas, at the southernmost end of Baja California. We will not forget this trip along the coast! For the most part, the route is still a dirt road and is therefore only rarely used. In addition, the road follows mostly near the coast and offers one beautiful view after the other.
After Sargento we mostly encountered sandy beaches. Every evening we found a nice spot on the coast. The most beautiful place – Brigitta named it "Cliff Site" – we found on the last evening before we arrived in Cabo San Lucas. We camped above a cliff, about fifteen meters above the sea and had a great all-round view.
No sooner had we set up chairs and table when we saw the first fountains from a humpback whale. And then we saw more and more! Mothers passed by with their baby's in tow. Further out, huge whales weighing several tons jumped out of the deep blue sea. Some of them turned on their own axis before falling back into the sea in a large, white cloud of spray. It was so unique that we postponed our departure by one day. All Sunday we sat on our camping chairs with binoculars and watched the spectacle. Just great!
PS. We experienced a different kind of spectacle in Cabo San Lucas. The bay was occupied by three large cruise ships. And the town was flooded with around 15,000 mostly overweight Americans. Let's hurry  back to the whales!