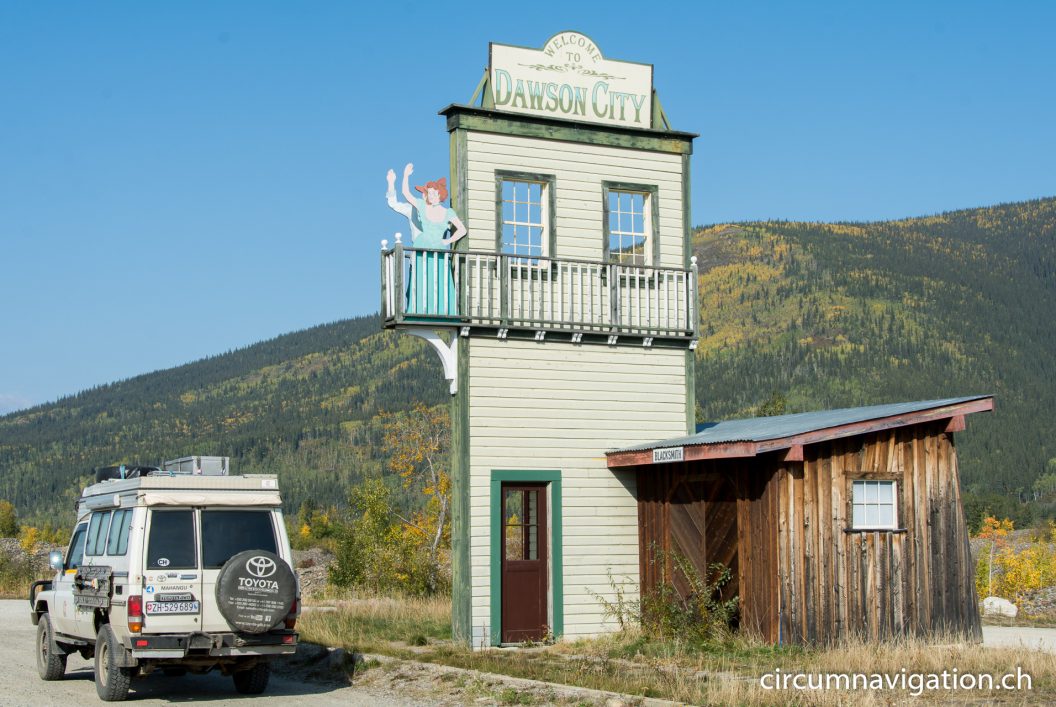 On the 29th of August 2019 we left the Caribou campsite. We will remember it very well. As well as the Cordon Bleus, the Fries and the Coupe Denmark (for me)! Luckily, we recently got a bottle of rum, Flor de Caña (aged 10 years in a barrel), in the Bar! After such a meal you need a Digestif!
The next morning a first glimps to the sky! It was steel blue! If the predictions come true, then we will have the best weather in Inuvik! Even better is, that for the coming weekend Northern Lights are announced! A shower – the last for a long time – we did not miss. Then a hot espresso, fresh bread with butter, raspberry jam and honey. The day started well …
In Whitehorse a short stop for refueling and shopping. In the Alpine Bakery, where a German baker is at work, we bought two fresh Pretzels. Now we were ready for the 540 kilometers to Dawson City, as we have cold beer in the fridge as well! Shortly outside the city we turned off from the Alaska on the Klondike-Highway. It took us through a breathtakingly beautiful autumn landscape to Stewart Crossing, where we crossed the river of the same name. Shortly there-after, we entered the Moose Campground, where we pitched our camp.
The remaining 140 kilometers we tackled the next day. On the afternoon we reached Dawson City, at the confluence of the Klondike- and Yukon-Rivers. Here in 1896 the gold rush on Klondike was triggered. This is still witnessed today by the huge clearance dumps around the city!
PS: In Dawson City, in 1910, Jack London was inspired for his famous novel «Burning Daylight».