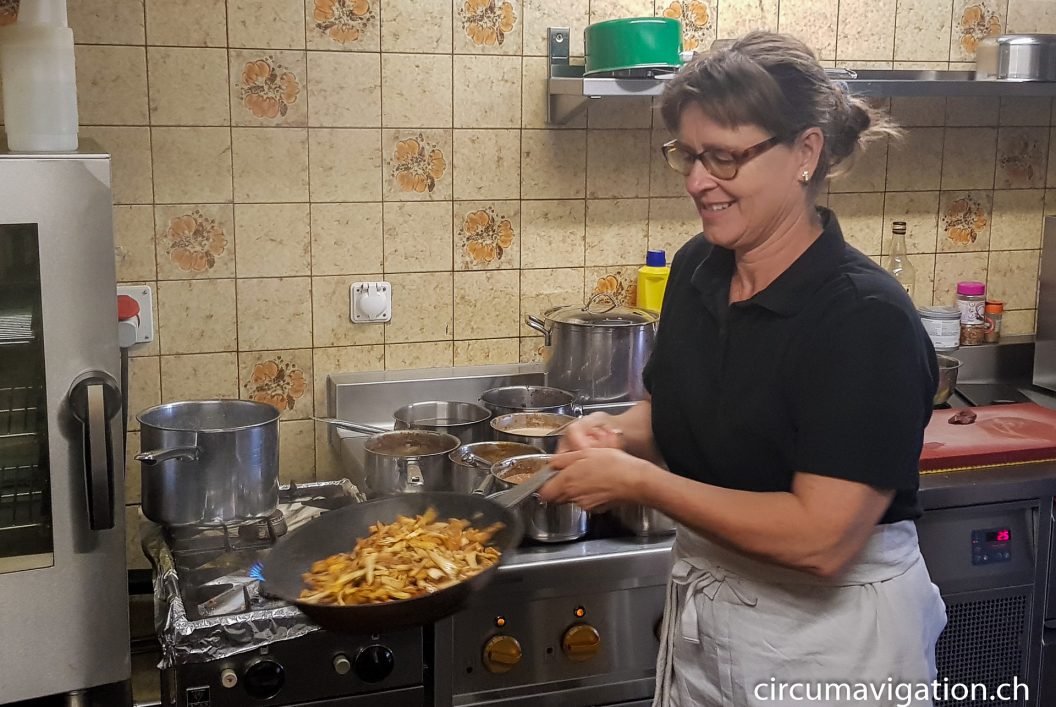 Travelers meet again and again. Perhaps only after many years and on another continent. This is what happened to us with Christa and Kölbi, who we met in Cambodia in 2011. A few months later we met again, this time in Thailand. A few weeks later in Malaysia. After that we lost sight of each other because the two shipped to Cape Town. We, however, went to Singapore and shipped from there to Darwin, Australia.
The next time we met in 2014, when we were all at home, for an off-road weekend in the Jura. Later, the two of them visited us at our home before they left for Mexico. Then we were all on the road again. We traveled South America; they the US and Mexico, from where they flew home in 2019. We followed suit a year later. Once again, we were all together in Switzerland.
So, it happened that Christa, who runs the Restaurant Rössli in Safnern invited us to eat game meat (a specialty in fall) on October 10, 2020. During the day we exchanged stories from the old days and Kölbi served one or the other beer. In the evening we sat at a nicely laid table and were served a delicious platter of game. Thank you very much, dear traveler-friends!
PS. For dinner, Christa served two bottles of Malbec from the Hess winery in Colomé, Argentina, which we had visited independently of each other. ¡Viva la vida!