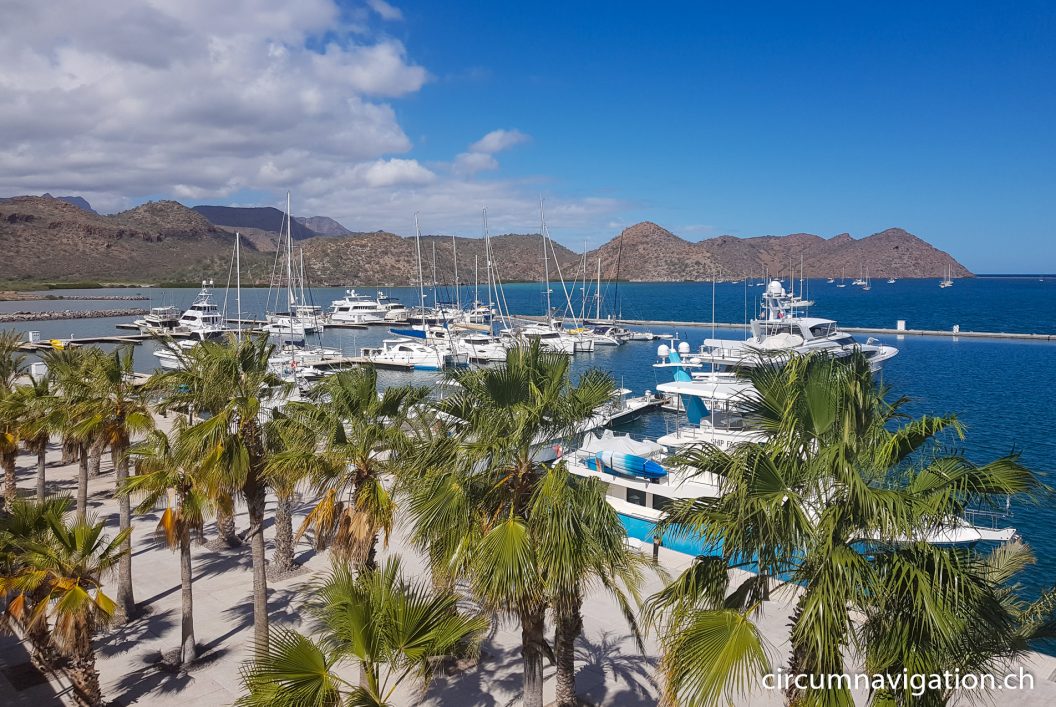 With the name Puerto Escondido we combine beautiful and sunny days with body surfing in Mexico. That was in 2008, on our first trip to Mexico. Now we got to know another Puerto Escondido. This one is approx. twenty kilometers outside of Loreto, on the Baja California.
We had read only good things about it and so we drove there in tow by Rita and Sascha. Here we found everything we needed: hot showers and clean toilets. (From the toilet we could see the harbor, in which large, white yachts anchored!) There was also an office with strong WIFI where we could work. And a restaurant with a large bar and a wood oven. A wood oven!
On the first evening the four of us savored a pizza from the wood oven, accompanied by a cool Pacifico. (If I am grateful to the Italians for something, it is for pasta, pizza, risotto and Gorgonzola. Viva Italia!) Brigitta offered everyone a Ragusa for dessert. And I poured Sascha and me a Whisky! La vida es chula!
PS. We also will very fondly remember this Puerto Escondido! We discovered that there was also a pool and a jacuzzi on the day of our departure …