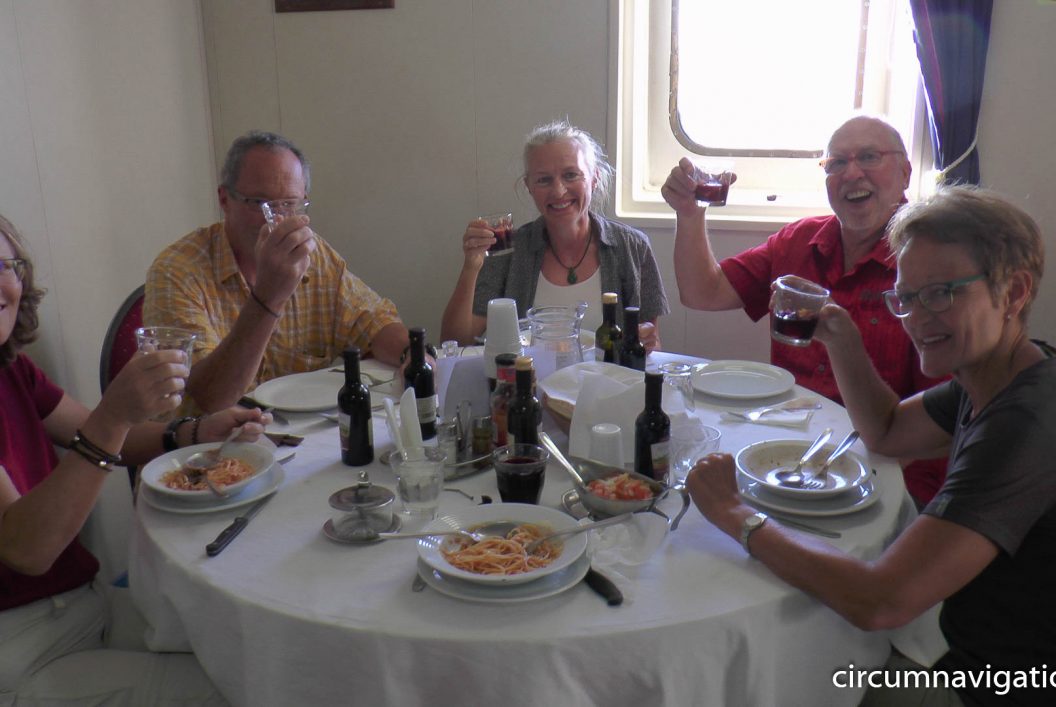 Zarate, 16.11.2017, 9.25 am: This morning, it is ten degrees cooler. The storm of yesterday brought rain and cooling and washed the air clean. The sky shines in a deep blue. The crew is preparing the Grande Amburgo for the trip to Montevideo. The tug is already on our windward side, but the ramp is still down. The ship is unloaded for the most part – yesterday the dockers drove 1'200 vehicles, a few trucks and construction machinery from board. As the captain told us, the Grande Amburgo rises one meter higher out of the water. But the distance to the bridge is still enough to pass. Today we are going downriver and we are all looking forward to the trip.
We should arrive at Montevideo at midnight. On Friday morning we can drive our vehicles off board. The journey from Hamburg took 34 days. Days that will be remembered. Also because we were a group that understood each other well. And that is on such a long journey, where you sit with the same people every day at the table, not insignificant!
We produced also a Clip to our journey at sea.