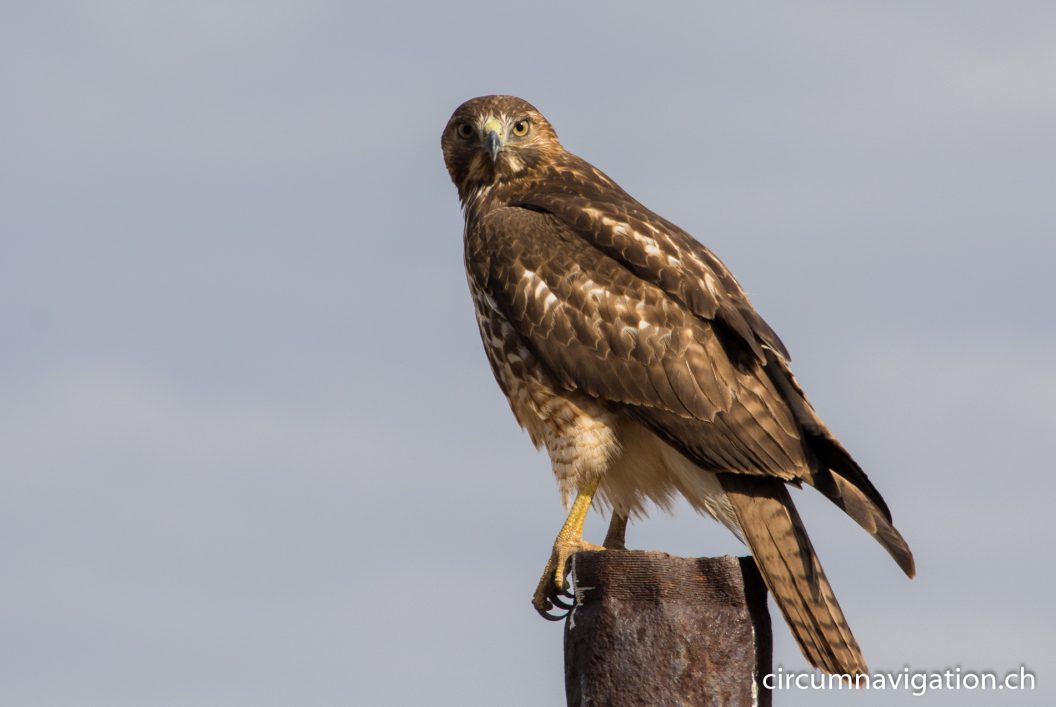 Bisbee, formerly known as the «Queen of Copper Deposits», is praised in our 12-year-old Lonely Planet as charming with its Victorian character. That alone would not have been enough to lure us there. But from the Whitewater Draw Wildlife Area, where we watched cranes for two days, it was only a stone's throw away. And besides, there should be a Gelateria, which offers excellent ice cream!
On 11/15/2019 we made our way to Bisbee. On the drive we saw a beautiful hawk, who watched us curious from his lookout point on a pole. I stepped hard on the brake pedal, turned 180 ° and drove back. And in fact, the bird was still sitting there. That alone was worth the trip to Bisbee.
Bisbee itself did not invite for much lingering. The town has some beautiful buildings, many bars and galleries. But the surroundings – Bisbee experienced a copper boom at the beginning of the 20th century – looks like the one in all mining towns: huge dumps, lots of rubble and scrap. We had a coffee and then drove back to the cranes. The falcon, however, we didn't get to see on the way back!
PS. A plaque at the entrance to Bisbee states that this is the most beautiful town in Arizona. Well – tastes are different!