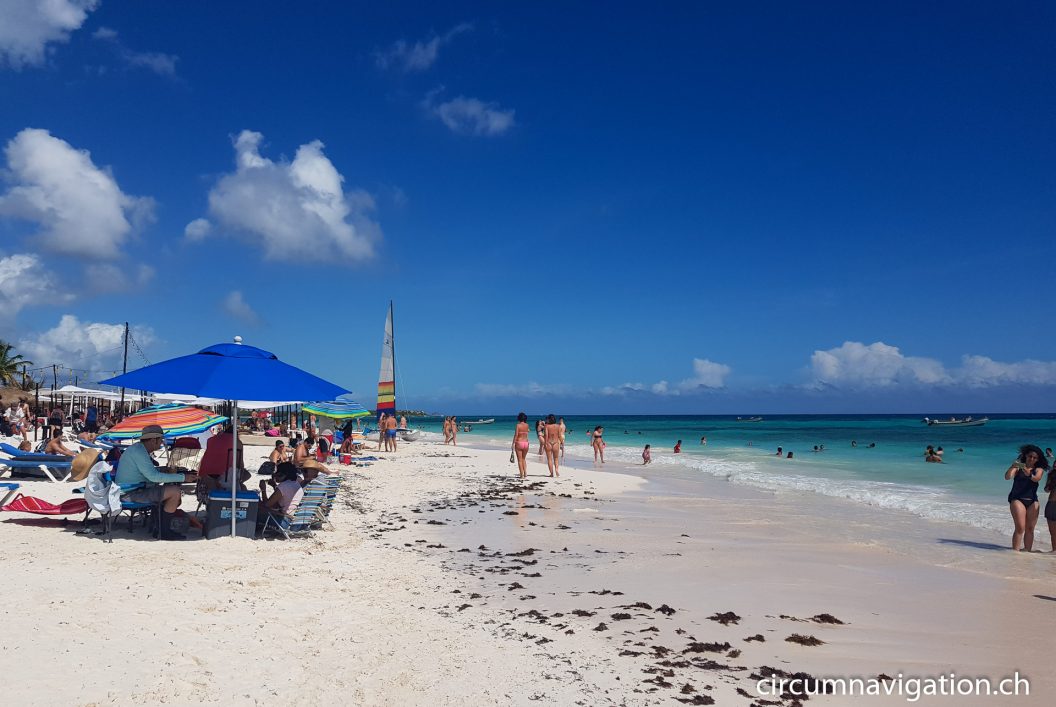 The Riviera Maya is a well-known holiday region on the Caribbean coast in southeastern Mexico. Cancun and Playa del Carmen are the main centers. We chose Playa del Carmen to await the arrival of our container in Veracruz. Brigitta had booked on the internet a rental car and an Airbnb for the three weeks of waiting time. This on the assumption that afterwards we drive to Veracruz to pick up Mahangu at the port there. But after the many delays our container is currently (6th February 2019) still in the harbor of Paramaribo.
We used the time to study Spanish in the morning and explore the area in the afternoon. A trip took us to the Maya ruins of Tulum, where we met hordes of tourists. Luckily, we were there in the early morning, together with our teacher Aldo because later we would have seen more tourists than stones. Another trip took us to Xpu-Ha. We knew this place from our first visit twelve years ago. We were curious how it would look like!
From the small campsite was nothing left. The beach, which at that time was almost deserted, is littered with beach restaurants. The sand is still powdery and white; the water is turquoise blue and warm. But the brown algae have become a problem. Tons of Zaragoza grass is being washed ashore every day and people here are worried about the impact on tourism.
The next Saturday we leave Playa del Carmen. We drive to Mérida to see this beautiful city. From there we continue to Campeche, also a city in the Spanish colonial style. Until then we will also know when the CFS SODERBURG arrives in Veracruz! And if our container has been loaded on board!