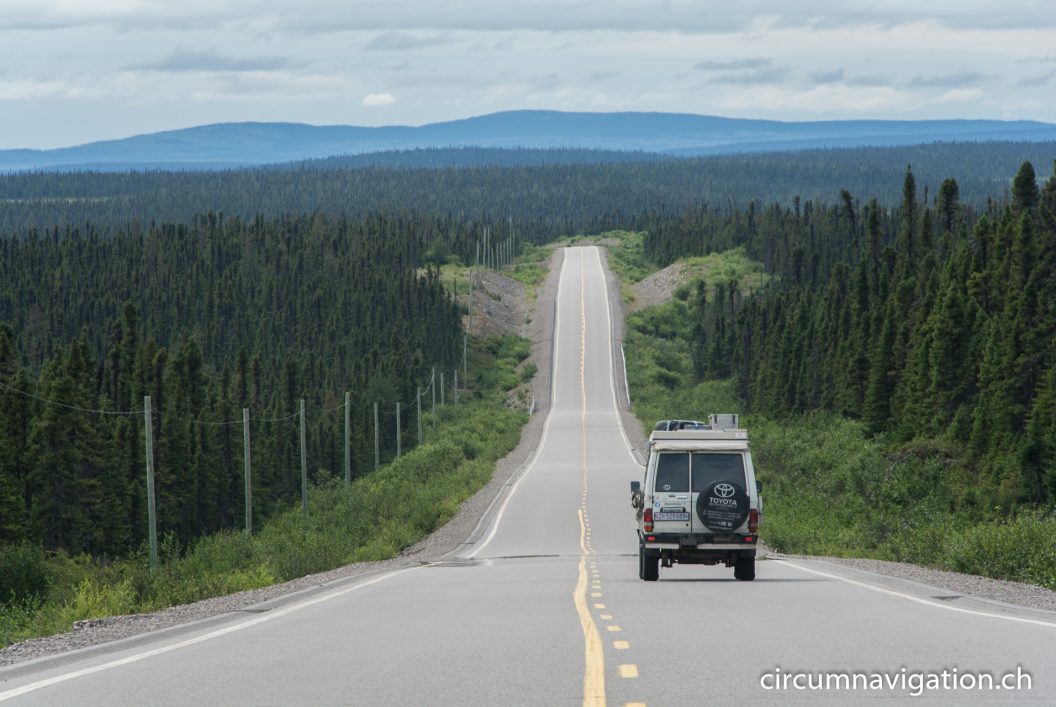 Labrador is almost seven times the size of Switzerland with 390,000 km2. The only inland connection is the Labrador-Quebec Highway, which leads through endless forests and along rivers and lakes. From Blanc Sablon, on the north coast, to Baie Comeau, on the St. Lawrence River, you drive over 2,000 kilometers. In between are Goose Bay and Labrador City, two remote towns with less than 10'000 inhabitants.
Various side roads lead from the highway to the coast to remote fishing villages. However, most of them are still without road access and are supplied by ferry. In a medical emergency, however, one must resort to a seaplane and hope that there is no fog or that the bay is frozen.
Until a few years ago, the Labrador Highway was a gravel road. By now it is tarred to sixty percent. And in a few years, the asphalt band will reach from Blanc Sablon to Baie Comeau. We are glad that we were able to drive this road before it became a motorway. More asphalt means more traffic. Of that we saw only a little. But seemingly endless forests, rivers where salmon swim and lakes that invite you to swim. If only the mosquitoes and black flies were not there …
PS: Elks we have only seen on the warning signs!