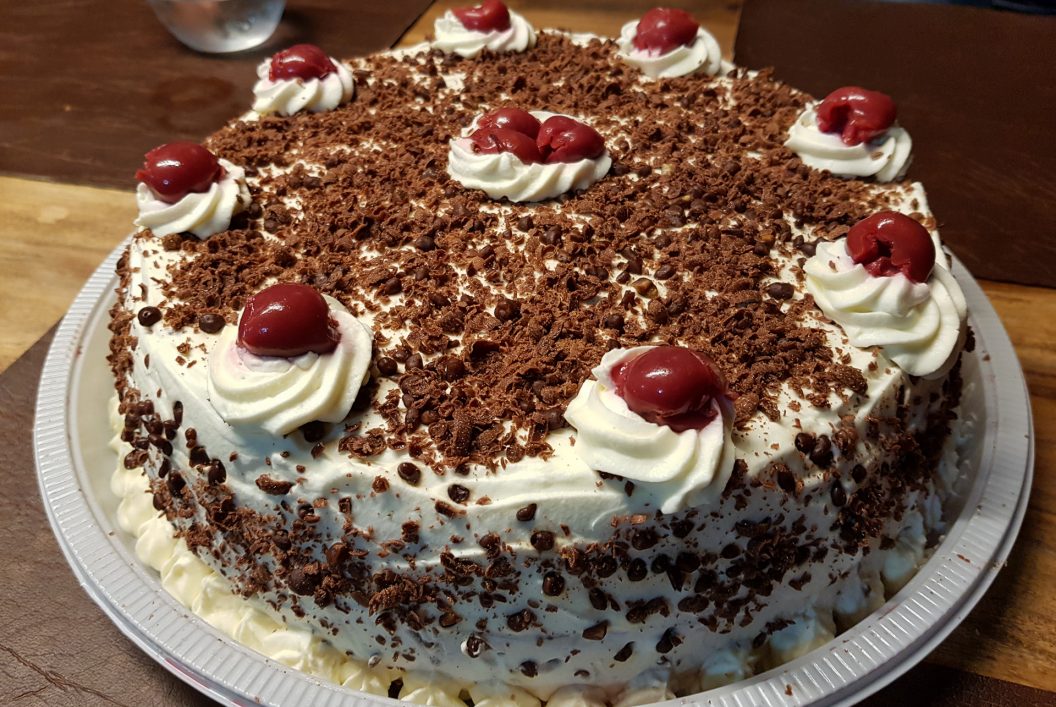 On Saturday, 18th August 2018, we said goodbye and headed towards Punta del Este and the Brazilian border. With us we had the new window for the passenger side and the solar cell. The first day Brigitta installed the camping window – without my help! But now help was needed. And we got that from Bruno, who, together with Renate, lived in a newly built house near Villarica.
Here they live now for over a year near the Colonia Independencia, in a beautiful house on an area of ​​60'000 m2! No, that is not a prescriber! In Paraguay you can afford to buy so much land. They did that after traveling the world with their MAN campervan for over 17 years. We had visited them before and looked forward to seeing them again. That was even more joyful, as we also met Claudia and Uwe again, whom we got to know last year during our visit to Hasta la Pasta.
On the first evening, we told each other what had happened since our last encounter. Experiences and stories were exchanged. There was a lot of laughter, good food and drink. The best, however, came at the end: a 2.2 kg Black Forest cake, which I personally bought in the Confiseria Aleman! My mouth was watering when I saw it! How would it even be to eat this cake! It was heavenly! And the best part was that the cake was so big that it would last for two evenings!
On Sunday morning, at 8.30, Bruno was up and waited with tools next to our car. And before we knew it, he was at work! Keys were turned and screwdrivers put into position. It looked like craft; and I fled the scene! An hour later, the window was installed. And another hour later the solar panel as well. Bruno looked around for more work; but there was nothing more to do. So, we could go on to the cozy part. At 3pm, Renate and Claudia served us the rest of the Black Forest cake with a fine bean coffee. «Coffee with cake» so – as it is the habit in Germany.
I thought about; if we should extend the stay in Yvy Yvytu. But the Pantanal calls! There you can see giant otters, howler monkeys, anteaters, jaguars and lots of beautiful colorful birds!