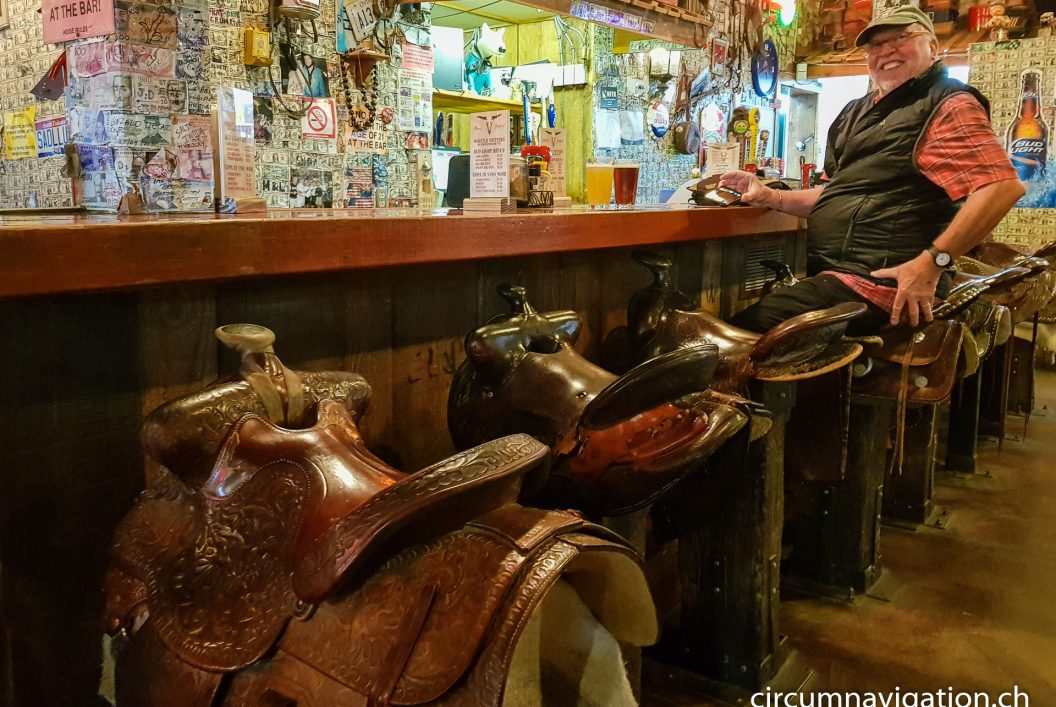 From Phoenix we made a trip to Tortilla Flats, which is located about sixty kilometers north-east. This place is famous because it was an important outpost on the Apache Trail. But that is a long time ago. Today, the place lives on the Wild West image and a bar where the «best burger» and the «coldest beer» are offered.
We planned to travel north via Tortilla Flats towards Las Vegas. But due to heavy rains a few days before, the road leading through a ford had to be closed. And to make it really clear the barrier had seven locks!
We decided to make the most of the situation. We would sleep on the campsite, which is being repaired after the storm damage. The dinner we enjoyed in the Superstition restaurant and saloon. More Wild West isn't possible! We sat on a horse saddle at the bar and enjoyed a good burger and a cold amber.
PS: Our question, when the road will be opened again, was answered with a shrug. So, we drove back to Phoenix the next morning …