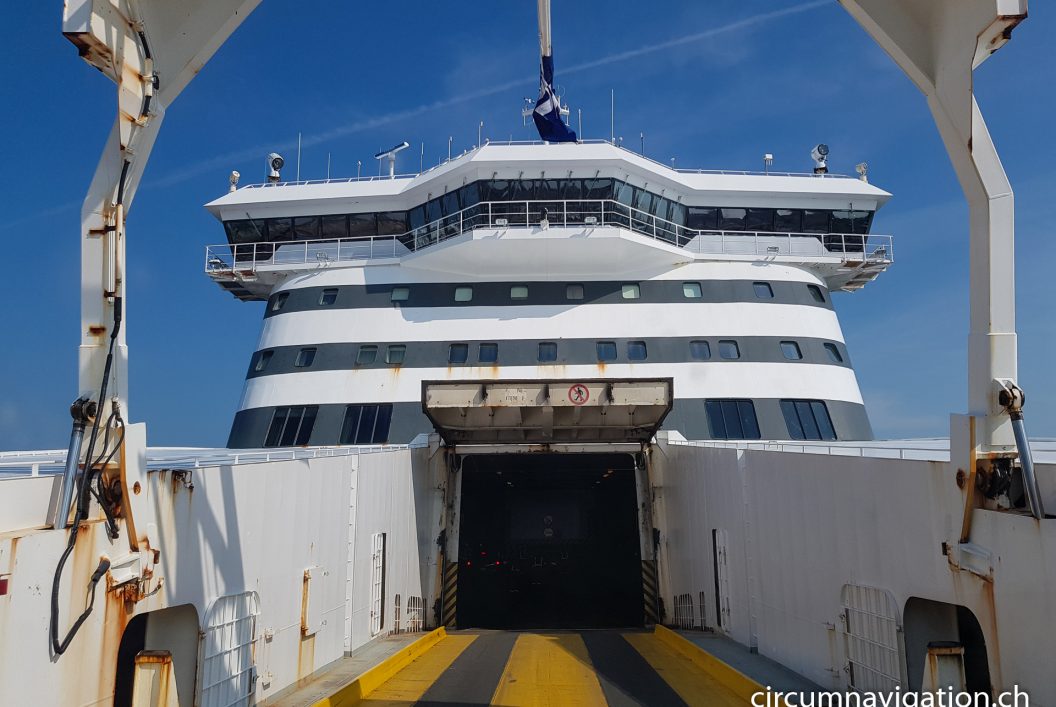 We sat in a Sydney laundry and waited for the tumbler to dry our laundry. Brigitta had taken her laptop with her to sort photos. Out of sheer curiosity (or was it control?) She checked the departure date of the ferry. I was convinced that I had booked the crossing for Friday, 5th July 2019. But that was a mistake: I had booked for the crossing on Sunday. What now?
The ferry terminal was only a few hundred meters away. I went there to inquire whether a transfer today is possible. Yes! Luckily, there were free cabins on the ferry as well, so we did not have to spend the night in uncomfortable seats. It took us half an hour to pack up and drive to the pier. (We are used to acting fast when needed!)
At 5pm, the Atlantic Vision departed from the pier in Sydney, Nova Scotia. Fourteen hours later we would dock in Argentia, Newfoundland. In the on-board restaurant we enjoyed a delicious halibut with vegetables and drank a local beer. Then we retreated to our cabin, which was small but clean and well furnished. (No cockroaches in the berth as on the ferry that carried us from Suakin to Jeddah in 2009!)
The next morning was a bright day. We were having a coffee and watching the sea. And then we got something to see, which made our hearts beat faster: First a group of dolphins appeared and shortly thereafter we saw the fountains and the fluke of a whale! Welcome to Newfoundland!